Home
Why do you need to use tile adhesives to lay tiles?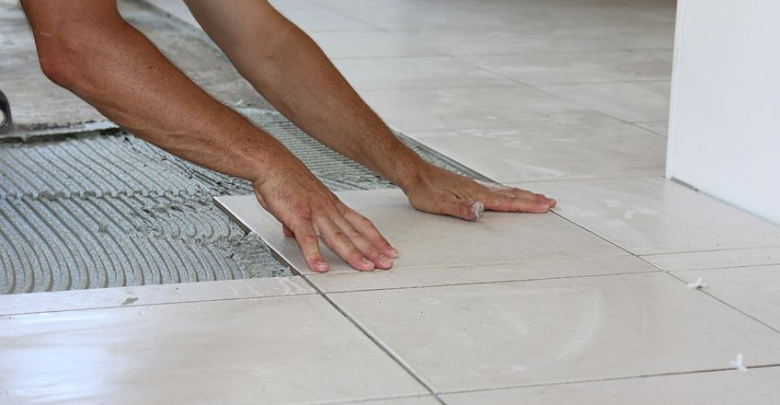 Tile adhesive with a notched trowel provides full spread on the back of your tiles and it will reduce problems like broken tiles. You should choose the best tile adhesive for your tiles; apply the tile adhesive to the wall and back of your tiles. Tile adhesive should be applied in the range between 35 and 45 degrees. For applying adhesive on your tile, use your both hands and apply the right amount of pressure.
Benefits of using tile adhesives to lay tiles
The adhesive is mixed and specially formulated from OPC, and it contains additives to improve the essential properties for laying tiles. The tiles which are having high performance can be used to lay tiles on existing tiles on wooden substrates, polished cement, etc. some of the benefits are given below as follows:
Convenient to use
Tile adhesive is convenient for you to use and it will be already ready to use after mixing with water. It is also convenient for the transportation process and thus provides low dust and clean working space.
Fast
The notched trowel is generally used to apply the mixture of tile adhesive in the area of about one meter. Tile adhesive is continuously laid onto the notched trowel and quickly gets attached to the tiles.
Variety of works
Tile adhesives can be used for specific applications like glass mosaics, lay tiles, and large-sized granite to lay tiles polished tiles. It can also be used in external areas, industrial areas, parking areas, swimming pools, etc.
How to choose the right tile adhesive?
Tile adhesives are mainly used to stick the tiles to your floors and walls. The two main classifications of tile adhesive are thinset mortars and pre-mixed adhesives. Choosing the right tile adhesive for your flooring job and you have to do with the type of tile you are installing. Choose the location of the tile and surface that you are installing the tile on.
Premixed tile adhesive – pre-mixed tile adhesive is used for wall tiles because they begin gripping the tiles as soon as possible. Premixed tile adhesive prevents tiles from falling or slipping during the installation process. The popular type of premixed adhesive is organic mastics. Avoid using this type of tile adhesive, if your tiles are located on the outside surface. Adhesives are mainly used in the areas and that will be exposed to indirect moisture, such as the wall outside the tower. You must never use them for such areas that will get frequent, direct moisture.
Thinset mortars – this is the adhesive you can use if you are installing tile flooring. It can be used to install tiles in wet areas subjected to frequent heat. Thinset mortar has a stronger as well as a more flexible bond. This is a simple process and it will mix with water and act as acrylic additives sometimes.
Applications of tile adhesive
It is a flexible material to use and it does not shrink due to temperature changes.
It is used to prevent the shedding and crazing of tiles.
It is very easy to use.
Bottom line
Tile adhesive is a material that many of them are considered to be difficult use; however, if you have some practice and understanding the basic principles, it can be easy for you.