Entertainment
Are Hulu Streaming Services Worth It? 9 Reasons You Should Sign Up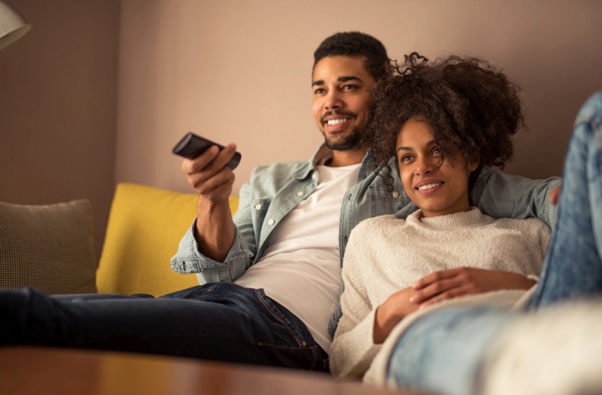 Hulu is a streaming platform that provides both live and on-demand movies and TV shows to its viewers. This Walt Disney owned company extends its services to the US and Japan exclusively.
When it first came out in 2008, it provided a small selection of TV shows at the cost of ads. Now, it's grown into a completely subscription-based service.
With all the bundles and add-ons you can attach to your account, Hulu streaming might be better than seeking out a cable company.
To help you decide if Hulu is right for you, keep reading to see what the service has to offer and find out how much it will cost you.
1. How Much Does Hulu Cost?
Before we tell you how amazing Hulu TV streaming is, let's answer the main question that's probably on your mind. How much does it cost? There are two different plans that you have to choose from and the price points are quite different.
Basic Plan
The basic $5.99 Hulu plan is pretty reasonable. The only problem is that if you go with this basic plan, you'll end up dealing with tons of ads. It can be pretty distracting.
If you're willing to pay a little bit more, you can up your plan to the $11.99 version to remove the ads. If you have this version of the subscription, you can tack other channels onto it. We'll get into the add-ons a little later.
Hulu+Live TV
Hulu+Live TV is pretty neat to have. You can watch both the on-demand shows and movies and view up to 50 hours of your favorite TV shows while they're on the air. As long as your favorite shows are on one of the 60 supported channels.
It's perfect for anyone who's tired of paying for their cable services. If you want to watch more than 50 hours, there are add-ons that can make that happen.
If you're okay with ads, you can pay the basic $54.00 a month for this service. To upgrade it to no-ads, you'll have to pay $60. Still cheaper than a cable bill, but pricey.
If you want to learn more about what Hulu is before you spend that kind of money, you can visit https://setapp.com/lifestyle/what-is-hulu.
2. Deals
Hulu streaming services is the king of deals. If you're a student with a Spotify premium account, you can bundle it with Hulu and only pay $4.99 for the basic service.
You can also spring for a bundle that includes Hulu+Disney Plus+ESPN. Lumping all these services together will save you a whopping 25% of what they would have cost by themselves.
3. They're Quick to Add New Episodes
You might be able to see all the latest TV shows using your Netflix account, but there is a catch. You have to wait for the entire season to drop at once. Hulu is a lot quicker about it.
New episodes are usually added the day of or the day after they come out. The longest you'll have to wait is 5 days. It all depends on the contract the streaming service has with the developers.
4. The Add-Ons
It's possible to upgrade your Hulu account with a bunch of nice add-ons. You can get Showtime, HBO, Starz, and Cinemax. We will say that it's an upgrade you'll have to pay for.
It's most likely cheaper than paying for all these channels through your cable company. It may also be more expensive. You'll have to call your cable company to ask how much it would be.
5. Watch Your Favorite Movies, Too
When people think of Hulu, they think about streaming TV shows. TV shows aren't all that you'll find on the streaming service. You'll also have access to tons of movies.
You'll have a good mix of new and old films that you can watch. We will tell you that their movie library isn't nearly as impressive as Netflix. Not yet, anyway.
6. Let Other People Join in on the Fun
You can have as many people bum off your basic Hulu account as you please. Only two people can stream something at the same time, however.
Hulu+Live TV works sort of the same way. People can bum off your account, but the account can only be used on two devices at once. Unless you upgrade your account.
You can pay an extra 10 dollars a month to allow numerous streams to play using your home network. It will also allow for up to three mobile streams.
7. Amazing Original Shows
People talk about Netflix originals all the time, but Hulu has some pretty great original content themselves. Shows such as The Handmaid's Tale is famous for both great writing and acting.
Of course, this isn't the only original Hulu has on offer, it's simply the most well-recognized one.
8. You Can Use Hulu on Pretty Much Any Device
Hulu is available across multiple devices. There are two different versions of the app. You can stream Hulu+Live TV on newer electronics such as the latest Android phones and tablets, 4th generation Apple TVs, Chromecast, Nintendo Switch, PlayStation 4, Xbox One, and select Roku models.
If you own an older device, like a 2nd generation Apple TV or Wii U, you'll still be able to download and use the app, but you won't have access to Live TV.
9. DVR Storage
An emergency comes up that makes you miss your favorite show. Guess you'll have to hope and pray that you're not too lost the next time you tune in.
Or, you could record it. Hulu+Live TV gives you the chance to record up to 50 hours of TV. You can up this to 200 hours for an extra 7 dollars a month.
Is Hulu Streaming Services Worth it to You?
So, what's the final verdict? Is Hulu streaming services worth the money to you? By spending 6 dollars a month, you can have access to all the latest TV shows and movies.
You'll have to spend extra money on Live TV and add-ons, but at the end of the day, it might be cheaper than what you spend on cable. Are you looking for more ways to enjoy your favorite TV shows? Check out the technology section of our blog daily for all the latest streaming tips.