Fashion
  The Mini Bag Trend | What Makes Little Purses So Popular?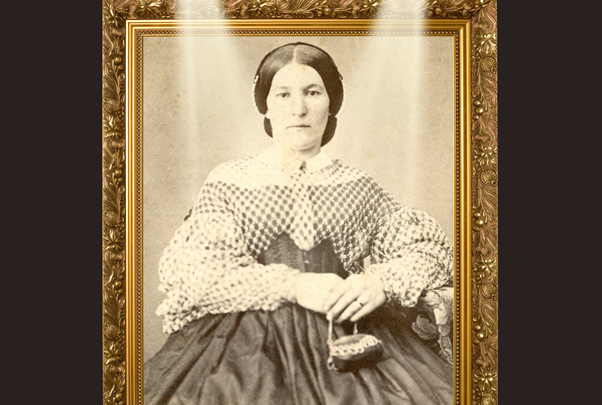 The fascinating and ever-changing fashion scene is brimming with clothing, accessory, and makeup trends that come and go throughout the seasons. People would fall in love with low waisted jeans and pair it with funky-coloured tops—then the next thing you know, everyone would be rocking mom jeans and sweater vests on runways and along the streets. Clutch bag designs also evolved as the years passed. From classic solid blacks and browns, clutches now don vibrant colours and eye-catching prints that show striking character.
But there is one fashion trend that has never gone out of style. This craze revolves around the mini bag, a type of accessory you will love or hate. These purses were not always underneath the limelight throughout all fashion seasons, but they always make their back to the trending list.
Tiny purses became the talk of the town when brands revived them during the late 2010s. Hollywood stars and award-winning artists also donned them during red carpet events, which led to the popularisation of the tiny hand and clutch bag throughout the globe. TV shows and movies—especially those about style and fashion—also helped the mini bag re-emerge and take over the world by storm. But when did people start carrying tiny6 purses everywhere they go?
A Small History Of The Mini Bag
The beginnings of the mini bag date back to when noblewomen only needed to carry money around. According to JSTOR Daily, tucking nano purses in pockets or looping them from a belt was the norm until the 18th century. The small pouches allowed the ladies to bring their gambling winnings and donations while showing off their class. The bag became a status symbol that reflects the affluence of a person. It is one of the many reasons the purse became a sought-after accessory.
Before being the mini bag of today, these tiny purses were called reticules—a word with Latin origins meaning "net." Ladies traditionally made them through a technique called "netting," which took most of their pastime during their times. They often adorn it with embroidery, beads, or other ornaments to match the fashion trends back then, which allowed women to be in style without spending too much.
Nowadays, the mini bag rocks a style similar to massive totes and one-of-a-kind crossbody bag models. The looks and appeal of these small bags captured the attention of numerous fashion icons, including Lizzo, an award-winning American artist, who brought a tiny handbag with her during the 2019 American Music Awards. The pouch may seem odd to some, but numerous individuals are clamouring for the accessory.
The Smaller, The Better
Bigger is not always better—at least according to the people who fell in love with mini purses. Using a tiny clutch bag can be challenging, specifically if you are used to owning and carrying massive all-you-can-fit totes.
But for these individuals, having a mini bag taught them how to live a minimalist lifestyle. It showed them how to bring only the essentials and avoid having clutter in their purses. Small pouches also helped people learn the importance of organisation since putting things into their compartments requires skills they once used while playing Tetris.
Moreover, having a mini bag elevated the looks of everyone who dared to rock them on the streets of Singapore. It gave a pleasing contrast to over-the-top outfits and complemented laid-back styles. Moreover, these pieces are versatile accessories that can change looks after getting attached to shoulder straps for tiny bags.
More and more individuals are also going for mini bag pieces since these purses rarely stress and strain their bodies. Its straps do not dig into their backs and shoulders, and they will not need a lengthy massage after using their small purse all day.
Style Comes In Tiny Packages
The popularity of the mini bag stemmed from the attempts of numerous purse brands to revive the accessory that defined the elegance and class of women for centuries. Celebrities and fashion experts saw its one-of-a-kind character that would complement their outfits. People also saw their functionality despite their size, which plummeted the mini bag back on top of the trending list in the fashion industry.
Styling a small clutch bag or tote is not as tricky as you may think. You could pair it with a shirt or dress with bold prints or vibrant colours to tone the pizzazz down. Meanwhile, coloured mini purses work well with laid-back outfits such as a white shirt and a pair of jeans. You could also match the hue of your pouch to create a tonal and seamless look. Fashion experts even encourage people to mix and match when styling their small pouches. You could pair it with whatever clothing you want, as long as you feel confident.
Need A Mini Bag?
If you plan to purchase a mini bag soon, make sure that its appearance matches your aesthetics. The last thing you want is to own a purse that never leaves your wardrobe since you could not find a way to style it. Additionally, you should consider the price of your pouch and stay within your budget as much as possible. Think about getting shoulder straps for bags, especially if you plan to use them as a sling or crossbody. Moreover, you should learn about its care requirements and follow them carefully to prolong the life of your purse.
You can start your search for a mini bag by thinking about your preferred aesthetic. You could create a Pinterest board and find images of pouches that have your chosen look. As soon as you think about your bag's appearance, you can now look for a brand that offers purses with your ideal design. Browse through their websites until you find a bag that matches your style. You could drop by their physical stores to get your pouch or shop online and get your new mini bag delivered to your doorstep..
Louis Vuitton AP understands what you want in a mini bag—style and functionality. Find purses with those qualities by browsing their website below.