Travel
The Best Scenic Drives in El Paso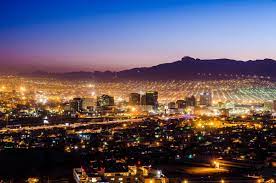 There's nothing like a relaxing and gorgeous strip of road to make you understand the real beauty of an area.  In cities like El Paso, where you might assume there's little to see or do: you'll quickly get proven wrong by a fantastic car ride.
These are the best scenic drives in El Paso: and why you should drive them soon! 
What Sets El Paso's Views Apart?
There are plenty of cities with fantastic views, and El Paso isn't the first desert city to be surrounded by beauty: but El Paso does it better than anywhere else.  The perfect mixture of desert views, old and new buildings, and Americana imagery mixed with Mexican culture, it's an incredible area.
Beyond that, there are tons of interesting rock and earth formations that are hard to look away from.  Driving out here helps it sink in how old this land is and how short of a time we've gotten to have access to it.  
Enjoying Trans-Mountain Highway
If you're aching for nature views, this highway is the best way to find them!  Tracing across the mountains and the Rio Grande, where people have traveled for over 12,000 years, you'll love everything this highway has in store.  
Cruising Down Rim Road
If you need a break from looking at El Paso houses for sale, it's time to cruise down Rim Road!  This road has tons of gorgeous views from Manhattan Heights to Stanton Street.  You'll get to know the city better and have a fantastic understanding of the area by the end of this drive.  
Checking Out the Border of Juarez
El Paso sits directly on the border of Juarez, so this is a great area to drive and get a fantastic view of both cities.  Instead of having to pick one or the other, you can take in the views of both by simply turning around and watching as they glimmer and shine.  The views are best at night when the city lights seem to sparkle.
How to Pack for an El Paso Road Trip
If you're planning on road-tripping to El Paso, you're not alone!  This is a fantastic city that has tons to see and do both inside and outside of city limits.  Still, it's good to know that it has some wild weather year-round.  Nights can be twenty to forty degrees colder than the daytime temperatures, and summers easily break the hundred-degree mark for weeks at a time.  
When packing for El Paso, make sure to bring a jacket for the nights and water bottles and sunscreen for the days.  If you plan on hiking anywhere, make sure to stay on the main trails unless you're with a local who knows what they're doing.  Keep in mind that some trails are closed on Saturday mornings during the fall for hikers and bikers, so you'll want to plan your trip around this.  
El Paso is an Incredible Area
If you're ready to go somewhere gorgeous with endless roads and beautiful scenery: it's time to head to El Paso!  Enjoy all of the gorgeous views and the countless ways to get the most out of life here!