Technology
Where to download Sky3DS firmware V140 free for hack ROM 3DS in France?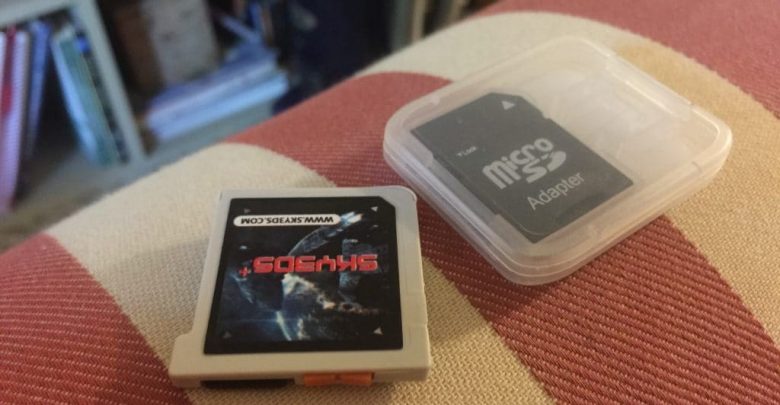 A Sky3DS+ card is becoming more and more popular, with a new V140 firmware update available, players are still asking where to download the latest V140 firmware online? Is the Sky3DS Plus linker a better card for a 3DS hack in France?
Sky3DS+ Firmware V140
the Sky3DS+ firmware update is progressing fast, now the new V140 firmware is out to support 3DS online games.
Where to download Sky3DS + firmware V140?
It's very simple, you can enter the official website sky3dsplus.net, then go back to the download section, then you can find the latest firmware Sky3DS + V140, here is the link for you.
The Sky3DS+ V140 firmware is released with SkyDock 3DS which is a very good choice to dump the private header. Before the release of Sky3DS + V140 and SkyDock 3DS, players do not need to use the power to save difficult to extract your private header
Sky3DS + play online
To play 3DS games with their own online cartridge, simply empty the cartridge and .CFG file with SkyDock (see "Copying games with SkyDock 3DS"). Now you should be able to play easily online with the backup. However, it is not recommended to play simultaneously with the original cartridge and with a backup on the Internet – this could spell a spell. In addition, the game's properties are modified so that memory levels containing different header information or no header can no longer be loaded.
In order to read other ROMs online, we need to open the settings.txt file of the MicroSD card and add the following line: "CREATE_PER_GAME_SETTINGS = 1". If you start the game you want to play online with Sky3DS Plus, you need to create a .CFG file. It has the same name as the .3DS ROM.

We now need the games.CFG file that we emptied. We can open it and copy the first 32 letters or numbers. We need to insert them into the .CFG file of the game we want to play online. Then you should be able to play the game online. If that does not work, you can delete the memory file of the game you want to play online. This should solve the problem.
Can we enjoy all 3DS games online with a Sky3DS+ linker?  Yes, the linker Sky3DS+ has a very great compatibility, you can enjoy all these games 3DS online without problem:
Animal Crossing New Leaf

Pokémon X et Y

Pokémon Soleil et Lune

Monster Hunter X

Super Mario Bros 3DS

Mario Kart 7 3DS

Super Mario 3D Land

Fantasy Life

Super Smash Bros

Monster Hunter 4 Ultimate

Luigi's Mansion 2

FIFA 14

Lego Le Hobbit

Heroes Of Ruin

Super Mario 3D Lands

Dragon Ball: Fusions

Inazuma Eleven Go: Ombre

Final Fantasy: Explorers

The Legend of Zelda: A Link Between Worlds

The Legend of Zelda: Ocarina of Time 3D

Ever Oasis

Fire Emblem Echoes: Shadows of Valentia

Yo-Kai Watch 2
Emulator Sky3DS+
Is the Sky3DS + linker an emulator for hacking free 3DS games? In fact, it is very similar to a 3DS emulator. Because Sky3DS + supports 3DS games like a real 3DS game. And we also say that he is a 3DS emulator to emulate original 3DS games.
Sky3DS+ best price in France
Sky3DS + is the best choice to play online for free 3DS ROMs, so where to buy Sky3DS + with the cheap price in France, Switzerland, and Belgium?
Love-gamecard.com is your best choice in France. You can have the best price of R4 3DS linkers, delivery is free for all Europes players. Now you can even receive a free SkyDock 3DS when you order a Sky3DS+.