Health
Is Atta good for your health?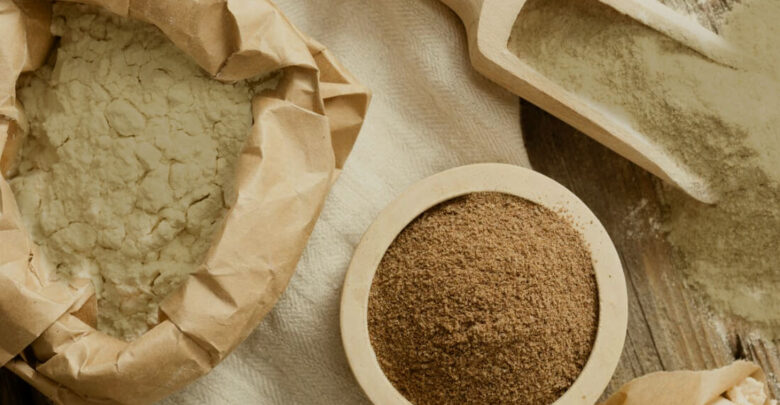 There are certain advantages of including atta in your diet which can benefit your health. Atta, or whole wheat flour is a commonly used ingredient in all our homes and many different dishes are prepared with it. Flatbreads, snacks, sweets and so much more is made possible thanks to whole wheat flour. Not only does food made with whole wheat flour taste great and have nutritional density, it also has a positive impact on our health.
Here are just some of the ways in which Atta is good for your health;
Whole wheat flour is a source of copper which is an important mineral to maintain heart health. Not having the right daily intake of copper in your diet can negatively impact your heart.
Eating whole grains and flours obtained from whole grain are said to lower the risk of heart disease and high blood pressure. Instead of refined and processed flours, it is very important to opt for whole wheat flour for the sake of your heart.
Since whole wheat flour is rich in dietary fibre, it not only aids in digestion but also boosts your metabolism. Having a fibre rich diet alleviates constipation which can prevent a number of other ailments, lowers cholesterol and helps keep blood sugar levels in check. It also helps keep obesity at bay, and helps if you are
Just consuming a small amount of whole wheat flour every day has been observed to lower the risk of heart disease.
Whole wheat flour is a source of phosphorus which is good for your bones, nerve function and muscle contraction.
It is also a source of Iron which aids in the production of haemoglobin.
Whole wheat flour is also a source of Zinc which has a number of healing properties. It is good for your skin since it helps keep oil secretion in check. This can be beneficial to prevent acne and other skin conditions caused by having excessively oily skin. A healthy intake of Zinc can also aid in prevention of hair loss.
Selenium can also be obtained by the body through consumption of whole wheat flour. It is an antioxidant that has beneficial properties for your skin, even preventing the formation of dandruff. Since Selenium is an antioxidant, it aids in the fight against free radicals in our bodies too.
Other antioxidants in whole wheat flour are phytic acid and ferulic acid which are also advantageous for our bodily functions.
However, whole wheat flour cannot be consumed by everyone. Since whole wheat flour is rich in Gluten, it is unsuitable for consumption for people with Celiac disease and any other form of Gluten sensitivity. For people with such concerns, there are a number of specially formulated flours available in the market such as AASHIRVAAD Gluten Free Flour. Other naturally Gluten free flours that can be consumed by people with Gluten sensitivity are Ragi Flour and Millet Flour. AASHIRVAAD also offers high quality options such as AASHIRVAAD Ragi Flour and AASHIRVAAD Multi Millet Mix. These are nutritionally dense flours that are also compatible with the dietary needs of people with Gluten sensitivity who cannot consume whole wheat flour.