Home
Reasons to Add Flowers to Your Home Decor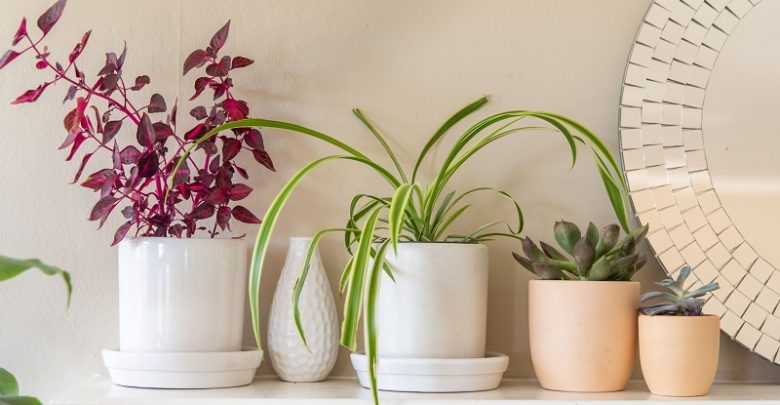 Flowers are not only praised in gardens, parks or countryside – they can brighten your home and also your mood. But how can you bring flowers to your home in ways other than just a vase?  However, there's a lot more these marvels of nature can do for you and your home so we're going to tell you some awesome reasons why you should keep fresh flowers in your house. Take a look at these below given reasons you should have fresh flowers at home and see if you can take advantage of any of these amazing benefits.
Boost your Mood
There is no way around it, flowers just make you happy and uplift your mood. It has been found that people with flowers or plants in their home are less likely to feel anxious or unhappy. Even the colors of flowers help boost the mood such as Pink tulips encourage emotions of kindness, compassion and affection. Yellow inspires feelings of happiness and warmth. And, A symbol of romance and passion, it is no surprise that red flowers have long been associated with love.
Help you feel and Think Better
We all know that flowers have a positive psychological effect for anyone who is sick and unhappy. However, do you know that it also had physical effects? According to study, flowers can lower blood pressure, reduce feelings of pain and anxiety, as well as help with fatigue. So, if you are feeling anxious or not in a good mood add flowers to your home and you will see the difference. Also send these warmth of love to your closed ones who are going through a bad phase or just to uplift their mood.
Flowers purify the air
It goes without saying that fresh flowers bring a different aroma in the room with their magnificent smell. But did you know that some flowering plants can actually filter and clean the room air as well? According to the study, peace Lily, Gerbera and bromelias can help remove harmful toxins from the air and help you sleep better at night, as they deliver large amounts of oxygen. So it is not only that they look fresh, they also really freshen the air! In addition, the flowers that people often choose for their fragrances, such as roses, help improve people's mood and maintain a comfortable environment for their aromatic powers.
To keep your flowers fresh and alive, here are some useful tips:
Crush an aspirin and add it to the vase water.
Pour of soda in the vase.
Mix a few drops of vodka with a spoonful of sugar in water.
Using a spray bottle, sprinkle some water under the petals.
Beautiful modern interior design ideas do not have to cost a fortune as all you need is some lush picking to instantly elevate any room. And don't limit your flowers to your dining table; Spread them all over the house – bedrooms, bathrooms, hallways and send flowers to your family and friends too on their special occasion or just to decorate their home.