Health
Essential Ostomy Supplies You Need After Your Procedure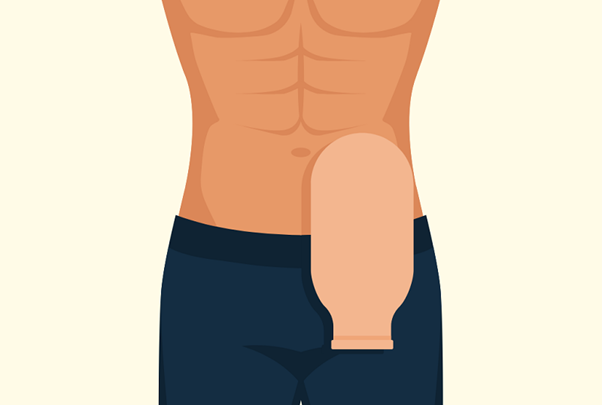 Most people are unaware of what an ostomy is and the care it entails. If you've ever had to go through this procedure, note that your new way of life will differ from many other people's experiences. An ostomy can be either permanent or temporary, but one thing's for sure, you'll need expert medical assistance and care to ensure your life remains normal.
What is an ostomy?
Your digestive system is a crucial part of your anatomy. Without it, you will have no way of receiving nutrients and finding enough energy to power other parts of your body. That's why digestive issues can quickly wreak havoc on your overall health. But what if a serious medical problem irreversibly damaged part of your digestive system? Conditions such as cancer or bowel disease can threaten your life. Because of this, doctors might have to perform a drastic medical procedure to save your body. In the case of cancer and other similar conditions, doctors might have to eliminate the part of your bowels that are too far beyond saving.
But with a part of your crucial anatomy missing, you'll still need a way for you to expel the waste from your digestive system. Your surgeon might recommend you for an ostomy. An ostomy is a procedure that allows you to pass your bodily waste and bypass the use of your entire digestive system. They do this by creating a small opening in your abdomen, called a stoma, and using a special ostomy pouching system that empties all the waste into an ostomy bag.
An ostomy might be on the unusual or extreme end of surgical procedures, but it might be the only way to help you recover or survive certain diseases or injuries. After the procedure, you might find yourself not being able to pass stools or have to adjust to a diet. The most challenging part of getting an ostomy is adapting to the daily routine that comes with it. First thing's first: you should have ostomy supplies on hand.
What kind of ostomy supplies do you need?
When you undergo ostomy surgery, your number one concern is how to care for and maintain the artificial opening created in your abdomen (also known as a stoma). The stoma is an opening that connects to either your digestive or urinary system depending on your circumstances. It's made out of your natural tissue, and might look or feel swollen and sensitive in the first few weeks.
Since this opening leads to the inside of your body, proper ostomy care is needed to prevent infections, leaks, and other unsavoury side effects. Here are some of the most common ostomy supplies that you're going to need.
1) Ostomy pouch. An ostomy pouch or bag is the main supply that you will need. These pouches or bags attach to your stoma and collect urine or waste. There is no "one size fits all" when it comes to choosing an ostomy pouch. You can find them in a range of styles and designs to suit your needs. Some people even have different ostomy pouches for specific activities. If you visit a medical supply store, you might find specially sized ones for swimming, casual wear, or nightly use. You can even find single-use or disposal pouches.
2) Ostomy deodorants. Your stoma is an opening that expels waste products. It's not surprising that one of many people's concerns is how to manage the smell coming from your waste. Both urine and stools have distinct smells that can be unpleasant. It's a good thing that you have many means available to you to dispel ostomy odours. You can find ostomy deodorants in many different forms, such as regular sprays, liquids, and more. When properly applied, you should only be able to smell any odours when you remove your ostomy bag.
3) Ostomy tapes and adhesives. How else will you be able to attach your ostomy pouch to your skin? Some have their own adhesives, but others don't. You'll need special medical tapes or adhesives for the job. You need them to fully secure the pouch to your skin and prevent leaks. Some tapes are also used to protect your ostomy pouch and supplies from excess moisture.
4) Skin creams, powders, and pastes. The skin around your stoma is sensitive in the first few weeks after your procedure. But even after you've gotten used to your stoma, you'll still need some ways to protect your skin. You are susceptible to skin irritation because of the waste materials that are constantly in contact with your skin. Buying barrier cream and other skin products can prevent skin infections and irritation. Not only that, but special ostomy skin products also provide a dual purpose. They aid in helping your ostomy pouch adhere to your skin by smoothening and moisturising your skin.
5) Skin barriers. Your stoma is not an opening in your skin to leave uncovered when not in use. Most of the time, they're protected with a cover until you have use for it. Skin barriers, also known as ostomy barriers or wafers, are attached to the stoma and need to be able to reduce leaks and hold in liquids. Just like ostomy pouches, they can also come in a stunning array of sizes and designs. The wide variety is due to the importance of the skin barrier in accommodating the differences in body shapes and stoma sizes. You can check whether you need stomas that are soft and flexible, rigid, flat, and so much more. Check which skin barrier fits your needs before choosing
With Coloplast Singapore, you don't need to have a difficult time adjusting to major changes in your lifestyle and anatomy. Check out their website to buy supplies such as your urine bag and more.