Auto
BS6 Honda City Petrol – New features, Price and Specifications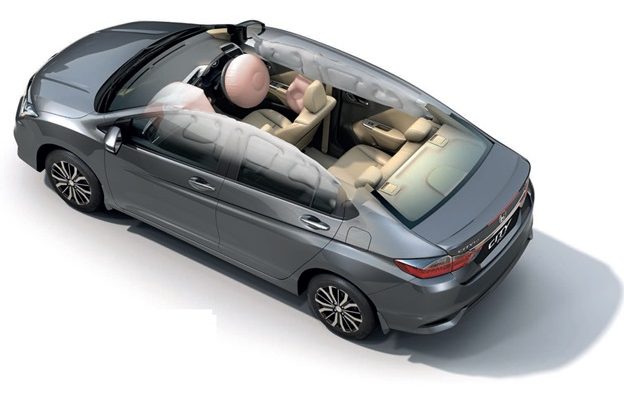 The New BS6 Honda City gives you a surprise and thrill Outlook version which is excellently charm in its new attitude. The craftsmanship has created and excellent interior design with spacious cabin, and comfortable leg room with rear AC vents and which really looks very classy. Let us discuss some of the new features price and specifications of BS6 Honda city model.
Features
This model is designed with complete convenience and comfortably 5 members can be seated which gives you an excellent look and hand rest cup holders and also front console cup holders are attached to the system. In Honda City the glow box is attached for your convenience and also in front centre armrest you can store your own personal products which will be very easy to handle and the front and rear side door is attached with bottle holders.
Power engine is really balanced that provides 119 PS that is combined with 17.4 kilometer per liter mileage in the manual transmission vehicle. It gives you a continuous variable transmission in the Honda city which is the best feature when compared to other models and it is one of the great technologies that are introduced with 7 speed paddle shift model in new Honda City BS6. It is completely sure that you will have a very safe driving and it is also very efficient in manual transmission.
Here the advanced technology has been conducted to the world with all advanced functionalities like music, messaging, navigation and much more features with stylish and easy to use controls. Every product has been attached to Android phones automatically and also which gives you and easy rear parking camera for your convenience.
It is mainly designed for safety process and this new model is updated with many safety features such as multi view rear parking camera has been attached since we are travelling in the modern fastest city in order to avoid scratches and dents. Then headlamps with auto off timer is provided which gives you an extra safety and rain sensing wipers which will not interrupt while driving which is also very safety. It is designed with 6 airbags with double curtain inside system and it will completely give you safe driving experience.
Specifications
Each and every part in this vehicle is designed with full secured and private craftsmanship process in order to give you personal benefits for the customer. Each and every accessory such as utility kit, chrome and style kit has been designed with complete protection.
Honda City in the current fourth generation model is designed with advanced engineering compatibility body structure and gives you and high speed alert system, and it is attached with rear parking sensors and also standard seat belt is provided from the passengers including driver. This model is completely introduced for safety and luxury vehicles.
Price
Honda City petrol BS6 model price varies from 9.91 to 14.31 lakhs and has introduced with attractive colors.