Pet
Tips for protecting your furniture from your pet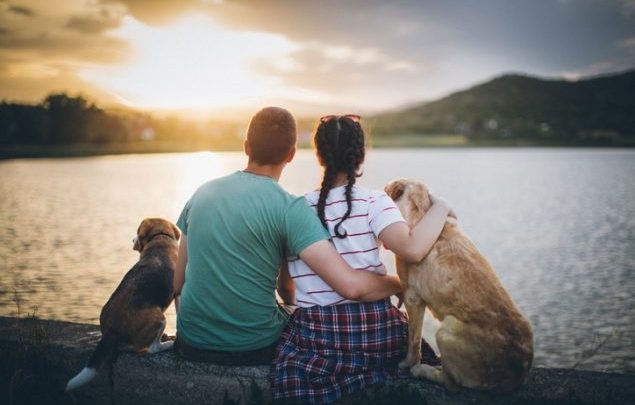 In most households, pets are just another member of the family, so why wouldn't they be allowed on the furniture?
There is nothing better after a long stressful day than cuddling up with your loved one and your pet on the sofa. Of course, when you do choose to share your furniture with your pets, this can mean claw and paw damage. 
Today we are going to look at some great ways to protect your furniture from your pet. We understand that furniture can be expensive and while your dog or cat may be welcome on it, it is still essential to maintain its longevity.
Wipe Them Down
Dogs and cats love nothing more than a good explore in the garden. No matter what time of year or what the weather may be, this won't stop your furry best friend.
Unfortunately, as much as we love to see our little friends play, we know that playtime can drag in a lot of mud and dirt from outside. The best way to tackle this is simply by placing a towel just by the back door. You can also get doggy wipes; these are great for cleaning muddy paws.
Give The Furniture A Regular Clean
While it may sound obvious, it's a great idea to vacuum and wipe down furniture once or twice per week. 
It's also a brilliant idea to rotate cushions where possible. Simply rotating cushions can make it far less visible where the favoured spot of your pet is and keep things looking fresh and clean.
Cover It Up
Sometimes the simplest solution is, in fact, the best solution.you can now get hold of some fantastic throws and even sofa covers that make protecting your furniture easier than ever before.
This solution is cheap, easy, and whenever the cover needs cleaning, you simply take it off and throw it in the washing machine.
Set Up A Private Area For Your Pet
While it may seem like spoiling the dog, it is in fact, essential for the mental health of the dog to give them their own spaces. Just like they have a specific place for dinner time, you can also provide a piece of furniture for downtime. 
Be Sure To Set Boundaries
Even if your pet is welcome on the furniture, it is vital to set some boundaries for places that even your best friend is not allowed.
If you have a piece of furniture that is precious to you, the last thing you want is a pet to destroy this piece of furniture. Unfortunately, a dog or cat won't have any sense of sentimental value, so it is crucial for you to set boundaries as soon as possible.
This is just a few ways you can protect your furniture from a pet-related death. Hopefully, you find a few of these tips beneficial, and we are certain that they will help you keep your furniture in top condition for longer.