Technology
  Building Confidence In Ecommerce Through Alibaba Trade Assurance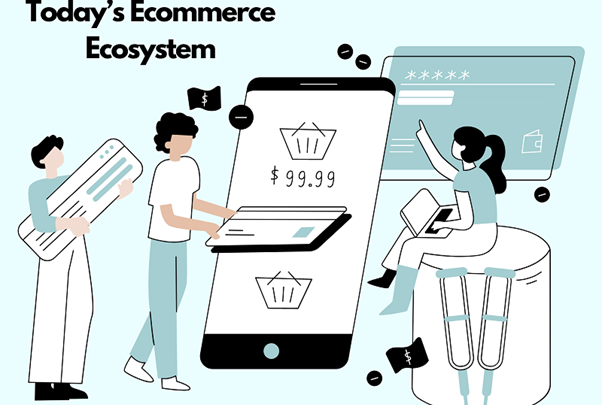 Globalisation has enabled the increase of international trade over the previous years. Both consumers and companies are now fenced in choosing a wider range of products and services online. All this is happening in seemingly intertwined, end-to-end ecommerce platform solutions. The sheer scale of global trade continues to expand and scopes for more experience-enhancing innovative solutions within the network of platforms.
Today's Ecommerce
When it comes to ecommerce, we are looking at the global scale of continuous trading. International or local trades are finding their route towards a shielded but punctual carriage of goods. Secured payments and Trade Assurance regulations are being established to deliver confidence to have consumers put good faith and trust through their buying experience.
In today's ecommerce, purchasing online from sellers is straightforward and convenient. The easy process of transportation, communication and payments are made more advanced. Companies that house high-performing supply chains continue to harvest the fruit of revenue growth compared to firms with poor visibility towards their supply chain. Still, the question remains, how can you – as a consumer, can trust your goods to arrive in time and meet the standard quality that you expect?
It is still considered a challenge to instil confidence in suppliers when you can't attend their trade shows or brick-and-mortar stores. When a supplier is at the far side of the globe, consumers are left with little to no idea of the supplier's quality control and process for the goods.
Alibaba.com has provided a designed service for a full set of protection for buyers in global trading via Trade Assurance to answer this age-old concern.
Discovering Trade Assurance
It's now possible to conduct secured payments with Trade Assurance. Trade Assurance from Alibaba.com is a free service that is designed to strengthen the relationship between buyers and suppliers via trust. Since then, it's a common default position for buyers to have indifferent trust value with their suppliers. It is difficult to position buyer's to put trust without gaining insight or any form of assurance about the product's arrival and quality.
Trade Assurance offers the protection that will seal the gap between this uncertainty on the customer's end with the protected assurance (as per the contract with the supplier). This protection encompasses:
the expected arrival time of the product
meeting the quality standards of the product
To explore how ecommerce businesses can benefit from the Alibaba Trade Assurance platform and create a healthy trading ecosystem for suppliers and buyers, watch this video below.
What if there's still a problem?
Should there be an issue with an ordered product, Alibaba.com offers a coverage solution through a refund upon successfully finding that the outcome has not been satisfactory. Buyers can also reach out via Alibaba.com real-time chat to address concerns or raise inquiries. Alibaba.com can also reach a new agreement between buyers and suppliers apart from reimbursing costs. It ensures risk-free protection for every purchase experience without compromising the agreement. Buyers can experience the benefit of security from Trade Assurance of Alibaba.com via the Alibaba.com website or Alibaba app for mobile.

What Trade Assurance Isn't
Trade Assurance from Alibaba.com is built on the agreement and specific terms between buyers and suppliers, which means it doesn't 100% promise or guarantee an automatic refund – if it breaches the agreement. You can communicate and reach your supplier to establish a record on agreed specific terms for the purchase.
B2B Trade Assurance – Sourcing Confidently
Buyers can be found in the form of individuals or a body that represents an organisation. Trust also plays a significant role in the world of B2B. Alibaba app for business takes advantage of shifting the position of B2B trades to a route globally where traders can make good buying decisions through higher confidence and building trust partnership in business.
Wholesale distributors will often place regulations acting as 'restrictions' to maximise positive cash flow while operating efficiently via minimum order quantity or MOQ. MOQ is covered under the terms and agreement for B2B trade transactions.
Trade Assurance from Alibaba.com also encompasses B2B trading via using the B2B trading app. Organisations are protected to source confidently while ensuring Alibaba.com remains a reliable risk-free sales channel for product distributors. For sellers/distributors, Alibaba Trade Assurance may charge at least 3% of the total amount for an order excluding tax.

Security & Convenience Through Mobile Apps
Mobile apps are a better platform when it comes to secure shopping. Why? Browsers are prone to Trojan and cyberattacks that can gather your information. Apps also offer a better user experience, making navigation much easier and convenient that fits your handheld device.
By using the Alibaba mobile trade app for business, B2B trades, buyers, or traders can keep an eye on the current logistics and status of the order in real-time. Purchasers can discover available promotions and product recommendations from Trade Assurance sellers. Using Alibaba mobile trade app allows for safer and more convenient trading/transaction with your preferred Alibaba.com suppliers.

Defining 'Quality'
Quality can be interpreted as a property form that indicates the superiority of something and possesses suitable characteristics that satisfy a certain expectation.
When it comes to defining quality for a product, we can define it as a collection of features or characteristics. Those collections are placed to make them (the product) suitable to meet the customer's expectations or meets. These collections that make a product a 'quality' are:
High security – Security is the safety level of using a product
High usability – defines the ease of use of a product
High longevity – the length of time a product can perform before it loses its function
Capability to fulfil needs or solve the problem – the capacity of the product to meet specific needs or able to solve the buyer's problem
Cost-effective – the effectiveness of a product in relation to its cost
Alibaba.com ensures that buyers and organisations are acquiring the best quality for a product via Alibaba Trade Assurance. Establishing the definition of 'quality' lets buyers understand and measure the product's quality before making a trade/transaction to ensure that buyers are getting the best trade value.
How to Benefit From Trade Assurance
It's important to know that Alibaba Trade Assurance isn't automatic and is not even a secret. The main point is; it can depend on who you buy products from and what method you use to pay for the ordered product. Secured payments with Trade Assurance can be done through:
Browse Alibaba.com sellers that offer Trade Assurance service
You can look for certified sellers right away by finding the Trade Assurance icon, which appears on the seller's listing page. You can also communicate to inquire the seller if they signed up and offered a Trade Assurance service.
Review the trading details/purchase contract
It will let you term trackable and online details pertaining to the purchase contract.
Use Alibaba Secure Payment when placing an order.
It's crucial to be aware that you can choose to pay via credit or debit card, bank transfer, Paypal, Wire Transfer, Apple Pay, or Google Pay. Choose only the most convenient payment option. Remember that Alibaba.com secured payment with Trade Assurance ensures payment protection through shipping time and quality products.
The Bottomline
While Alibaba Trade Assurance offers secured payment for buyers, it's everything about finding the right seller. In global trade, distributors and sellers can offer shady and dishonest deals, being able to verify sellers through recognised e-Commerce badges like Alibaba Trade Assurance ensures buyers are transacting safely.
You can start your online shopping or purchase with secured payments with Trade Assurance at Alibaba.com!