Travel
Why You Should Rent a Bus in Singapore for Your Travels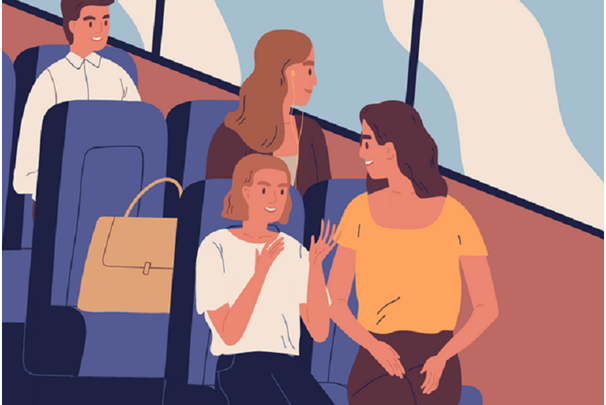 More people might be staying indoors in the past year or so, but that just means more people are getting the wanderlust bug. And what better way to travel than in a group? Whether you're going on an outing with friends and family (or even your coworkers), travelling can be much more fun with people you know by your side.
But if you're travelling with a big group of people, it can be difficult to coordinate with everyone. Have you ever experienced organising a hangout with friends coming from different locations? Managing several vehicles is a headache. You have to deal with an increased risk of late or lost attendees, and you might not be able to fit all your travel supplies in small cars.
But on many occasions, you can't just cram everyone into a car, especially if you're with bigger groups. Thankfully, you don't have to look far to find a shuttle bus in Singapore to take you to and from your destination.
Buses are a godsend for people who want to travel affordably. For bigger travel groups who want to stick together, why not rent a bus? Depending on the size of the bus, you can travel with as small as a group of 10 to nearly 50 people.
What's so good about renting a bus in Singapore?
Did you know that tourists aren't the only people who benefit from a bus rental in Singapore? Even business travellers and regular commuters might find it wise to invest in bus rental services. Think about it: not only is money saved on commuting and travel fees but removing the stress of travelling to and from workplaces can increase people's productivity.
Not only that, but you also have a lot of options when it comes to renting buses. You can get a variety of bus sizes and types, and also pick the duration of the rental period. You can choose to rent a bus for a single weekday trip, or if you need shuttle services, there are many companies that offer monthly rental or shuttle services.
Here are just a few reasons why you should consider getting a private bus in Singapore.
1) Travel in comfort. No more cramped cars that you have to squeeze into so you can get to your venue. Getting a bus can ensure that all of your travel mates are comfortably seated and that there is room for everyone and the necessary items they may want to bring. Some buses are even equipped with extra luxury amenities like an onboard entertainment system while you travel.
2) Reduce overall travel costs. Maybe it's possible for all the members in your group to get to the venue in their own cars or commute by themselves, but if you total the amount, travel expenses will definitely be way higher. Not only may you have to pay for separate toll and parking fees, but you'll also have to mind gas expenses. For commuters, they'll also need to pay for the expense and hassle of taking public transport.
3) Free yourself from the stresses of driving. If you plan to take your own vehicle, someone is going to have to be the driver. Who will it be? If you can't find a reliable driver to get you there, travelling can be extremely stressful. Renting a private bus in Singapore usually means you have a professional driver at the helm who can get you to your destination at just the right time.
4) Renting a bus is the most convenient option. For those interested in long term travel options, this may be your most affordable one. Commuting runs the danger of not knowing what time you might get to your venue every day, and how your commute will be like to and from work. Why not eliminate the guesswork by getting a shuttle bus for you and your coworkers or employees? This way, you can not only have a convenient and reliable ride for yourself but also be able to split travel expenses.
How can you rent a good bus?
Before you proceed with the first bus booking in Singapore that you see, take a moment to think. Bus rentals are extremely versatile services! They can be used for field trips, tour groups, party venue transportation, and more. How sure are you that the bus rental service is right for your purposes?
One, you should look at the type of bus that you are renting. There are luxury coach buses and minibuses that can be used for extra-special occasions, to even school buses and regular city buses for transporting large groups of people. Ask your bus company about the types of vehicles that are available for rent.
Second, talk at length about rental packages and costs of rent with the bus company. If you're going for a shuttle bus service in Singapore, you'll need to select a pick-up and drop off point that works best for everyone. If you need shuttle service for a special event, what time does the shuttle bus service need to leave and arrive at a venue?
Another thing to consider is what features your bus rental needs to have. Many types of vehicles can house multiple people, sure, but do you want your but to have a great entertainment system? How about accommodations for people with disabilities or elderly people? Inspect your choices if they offer ramps, walkways, or automatic doors? Special features may not only be just because of the convenience of passengers but for the safety and comfort of some of them as well.
Looking for a private hire bus in Singapore to ply the streets with friends or family? 3S Transport boasts a range of vehicles for all your transport needs.