Travel
Diving Places in Lombok That Not Many Tourists Know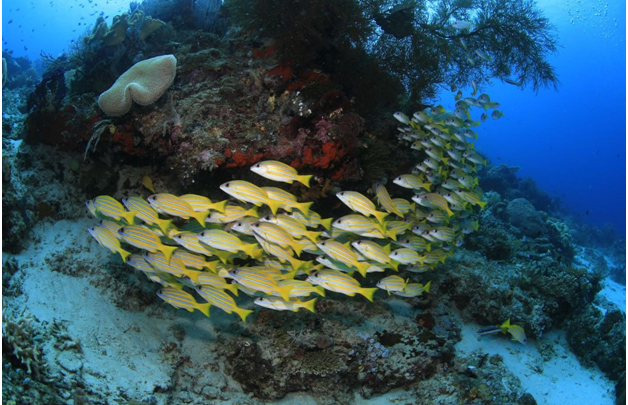 Lombok is one of the tourist destinations in Indonesia is famous for its marine beauty. It's not wrong if Lombok is now increasingly global. Many world tourists come to try diving and snorkelling there. For lovers of marine tourism and diving, and snorkelling, Lombok is indeed the perfect holiday destination. This area has many small islands, all of which are beautiful. The following are recommendations for 5 beautiful and quiet diving spots that you should know and visit. You will be given an atmosphere as if you are the owner of the island.
Gili Petelu
Visiting Lombok, be sure to stop by Gili Petelu. The word 'telu' means three in Javanese to symbolise the existence of 3 small islands here. To get here, you just need to cross from Mataram by renting a boat at a rate of IDR 450,000, and it takes about 2.5 hours. The coral under the waters of Gili Petelu is very beautiful and has a hilly contour and beautiful small fish that are very amazing when seen up close. Gili Petelu is located in Jerowaru, East Lombok. Comfortable playing here, you can go directly to the famous Pink Beach because of its close location.
Gili Kondo
Gili Kondo is a deserted beach, and you can even say it is still a virgin. Located in Sambelia District, East Lombok, West Nusa Tenggara and adjacent to Gili Bidara. Plus, access to this spot is not difficult. You can go to Sambelia, then ask the residents about the location of Gili Kondo. Your road trip will also be memorable with views of the beautiful and still very natural Mount Rinjani forest.
Gili Asahan
Challenge lovers must visit and try diving on Gili Asahan. The currents here are notoriously fast, so it takes a struggle to get to the bottom to enjoy the underwater beauty. So, for you divers, you should be extra careful. For reliable divers, it is better to be accompanied by a guide who is ready to help you. Gili Asahan itself has several favourite spots, including Secret Garden, Sanking Point, and Belongan. In this area it is not difficult to find accommodation. Hotels and resorts have provided tools for snorkelling and diving. You just go and enjoy the underwater scenery.
Gili Bidara
Small but not underestimated, this term can be applied to Gili Bidarais not too wide but has extraordinary beauty. The location is in the same area as Gili Kondo and Gili Petagan. If your vacation time is still long, make sure to also stop by these two spots. You only need 40 minutes to get around the island. After getting tired of snorkelling or diving, you will be greeted with gallant Mount Rinjani when you come back to the surface. Truly a priceless sight.
Gili Meno
If you prefer silence, then Gili Meno is a great location. This island is rarely visited, but its beauty is unquestionable. It is coupled with the naturalness of this place which is still very awake. A few residents only inhabit this island, and you won't even find a motorised vehicle. Very suitable for those of you who want to spend time with "me time". Diving here is very exciting, and there will be turtles that accompany you down there.
Whether your trips take you on a long stroll on beaches, delicious cuisines, relaxing spas and resorts, or urban attractions, additional research will give you the best experience for your visit. Get to know more about Lombok by visiting Wonderful Indonesia.