Fashion
What clothes should you wear to get a perfect hourglass figure?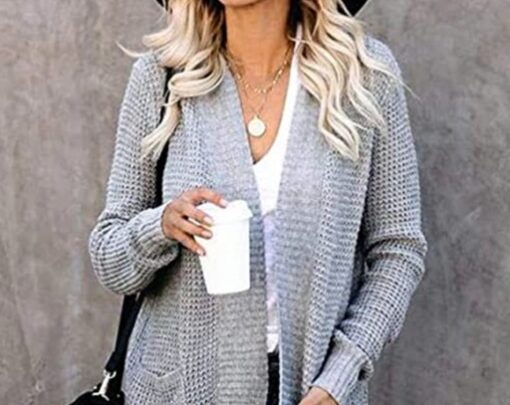 Obtaining an hourglass figure is all about magnificent curves. Hence, it is essential to ensure that you buy clothes to celebrate them. Prefer highlighting not hiding! The aim is to ensure that your curves are visible. Here are some looks that can make your body curves look better and create a perfect hourglass figure:
Thoughtful geometric patterns
Go for geometric patterns and shapes to create an hourglass figure illusion. In simple words, look for patterns and lines which narrow at the midsection and make that area look more slender and slimmer.
Wrap dresses
The wrap dress is an enticing option to get an hourglass figure as it instantly draws the attention to your waist and enhances your curvy shape. Go for details like waist ties in wrap dresses to enhance your shape. A v-neck will also flatter your bust and enhance your silhouette.
Belted sweater dress
You can team your sweater dress with a thin belt at the waist to get all the focus to your hourglass figure. Make sure you experiment with all colors and textures till you don't look bulky. There is a wholesale sweaters range available at Lover-Beauty in different styles, patterns and designs. Go ahead and check it out.
Fitted blouse
Wearing the correct style of top helps you in obtaining an hourglass figure. Just like a wrap dress, it shows off your waist. Blouses and button downs should be of perfect fit at the waist and shouldn't add any bulk to the bust area. You should pick soft fabrics for this like stretch cotton, silks and jerseys.
Crop tops
Before you skip a crop top, make sure you give it a try. A cropped, knit top or an embellished top worn with a pant or high-waist skirt is highly flattering and will just reveal a silver of midriff. You will show the sleekest part of your body and get a perfect hourglass shape.
V-neck sweater
Going for figure hugging sweaters can give you a great hourglass shape. A V-neck or an oval neck will serve your purpose great here as square necks and turtlenecks can often give an illusion of heavy top. Check out the wholesale sweaters range at Lover-Beauty and pick the one which delights you.
Belted coats
The same is the case with jackets and coats. If you want to draw the attention at the waist, then highlight it with a belt. Shorter cropped jackets work effortlessly here.
Shapewear
The right shapewear is very important for any body type, but it can be your best bet to get an hourglass frame, especially when donning sweater dresses. Cheap shapewear contours your body, by reducing your waist and boosting your bust. It smooths all the lumps and bumps and gives you a flawless hourglass figure. With the right shapewear, you can easily hide your flaws and enhance your assets.
With so many options, you can easily pick the right dresses to get a perfect hourglass figure for you.