Home
  7 Essential Tips When Setting Up Dining Room Furniture in Singapore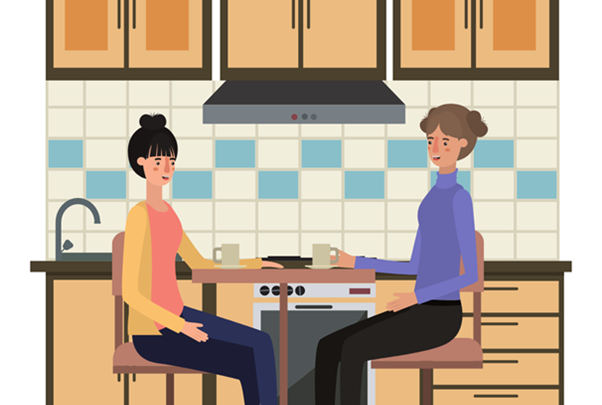 Setting up dining room furniture in Singapore isn't simple. It requires careful planning and assessment of your available space. Everyone wants to maximise the limits of each room. However, it is understandable if you find this task as daunting. The idea of filling an empty room with furnishings can overwhelm anyone, especially those who lack experience in this activity.
Fortunately, interior designers and other homeowners have come up with a list of simple tips to allow people like you to properly set up your dining furniture at home in Singapore.
In this article, here are seven suggestions you should consider following to help you arrange your furnishings. Continue reading this article if you are interested to know more.
7 Essential Tips When Setting Up Dining Room Furniture in Singapore
Tip #1: Determine the purpose of the room
For homeowners who will be setting up their dining furniture from scratch, you need to determine the purpose of the room before you place anything. The following are some of the possible functions your dining room could be:
Dinner parties
Casual dinner
Dinner and workspace setting
Determining the function of your dining room can help you create a layout and whether you need to purchase products from online furniture stores. Furthermore, the primary purpose dictates every aspect that you will be considering afterwards.
For example, a dining room that functions as WFH office space will require tables spacious enough to accommodate files and electronic devices. Additionally, the dining chairs you will be purchasing at online furniture stores should be comfortable for those who will be using them for several hours.
Never forget that factors, such as colour scheme and layout, will rely on how you will use the room. Take your time in deciding its function before setting up your dining furniture or purchasing anything on your next online furniture shopping.
Tip #2: Allow areas for conversation
You need to keep in mind that a dining room can also be a venue for conversations. You don't just go there, eat, and leave. Your family and friends will talk during meals. Due to this reason, you need to consider this factor when planning your layout. You wouldn't want a spacious or cramped room when you set your dining furniture in Singapore.
Proper distancing is crucial in a conversation. Too close and people may feel uncomfortable, while too far may cause an increase in noise. If your dining room is large, consider adding multiple chatting areas. Additionally, purchase extra chairs from online furniture stores.
Tip #3: Consider traffic flow
One of the most crucial aspects to consider when designing a layout for your dining room is traffic flow. You wouldn't want furnishings to block the way or cause accidents. Furthermore, there should be enough space between each item so that people can comfortably walk from point A to point B without difficulty. Before you browse through online furniture stores, consider the number of things you have at your disposal.
Tip #4: Balance the furniture arrangement
Everything requires balance. When setting up your dining room furniture in Singapore, remember to even out the distribution of large and small items. Ensure that you aren't grouping most of your similar-sized furnishings on one side of the room.
Aside from the equal distribution of sizes in the room, consider adding a variety to the shapes of your furnishings. If you have a circular dining table, consider purchasing square chairs from online furniture stores.
Tip #5: Create proper lighting
As one of the essential aspects of setting up your dining furniture, proper lighting is necessary for a room. Consider mixing various light sources, such as overhead lighting, table lamps, and floor lamps. Furthermore, utilising natural light is an energy-efficient method of brightening the area.
Remember to balance the lighting in your dining room. Lack of lighting can cause health issues, such as eye strain and discomfort. On the other hand, excessive use of light can lead to headaches and anxiety.
Tip #6: Add storage pieces
No matter the function of your dining room, storage pieces are a necessary and welcome addition you need to consider when you set up your dining furniture in Singapore. If you're hosting a party, having a location to place your drinks is convenient and allows your guests to feel more comfortable. Additionally, those who aren't fond of clutter will have accessible areas to store them, ensuring that the room is clean.
Tip #7: Decide on a colour scheme
Deciding on a colour scheme when setting up your dining furniture in Singapore is an excellent opportunity to convey yourself and show your creativity. Are you considering a bright and cheerful atmosphere? How about a dark and cool setting?
No matter what your choice is, keep in mind how you use your dining room. For breakfast, dark colours may not be an ideal choice. However, it may suit parties and gatherings. Remember to consider the function of the area before purchasing anything from online furniture stores.
Conclusion
Setting up your dining room furniture in Singapore can be daunting, especially for those with little to no experience. There are numerous factors, such as traffic flow, furnishing arrangements, and lighting you need to consider for a comfortable and beautiful room. Therefore, it shouldn't be surprising that it takes significant time and effort to finish this activity.
However, these seven essential tips can help you design a proper layout and choose a colour scheme that suits its function and your preference. If there is anything that you need to remember from this article, never forget the purpose of your dining room. No matter what you are doing, whether you are buying from online furniture stores or consulting your friends, this aspect should be your primary focus.
Aside from their various dining furniture, Soul & Tables offer other furnishings, such as a sofa, available online in Singapore. If you are looking to solve all your household needs, visit their website and browse through their catalogue.