Technology
MagicWatch 2, a Hard-to-Catch Smart Watch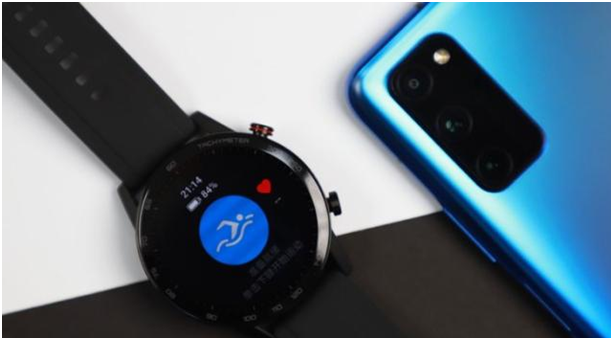 HONOR has launched its flagship model in mobile phones: the 5G benchmark HONOR V30. The flagship smart watch HONOR MagicWatch 2 has been launched. So if many consumers buy Smart Watch in UK, they may look at this beautiful and practical smart watch.
This model is divided into 46mm and 42mm. 46mm has a larger watch mirror, with "carving aesthetics" as the design concept. The watch mirror is designed with inclined surface sculpture. The deep scale mark is under the glass watch mirror. The concave moment character technology is adopted. It has a strong modern aesthetic feeling in the overall vision. There is no need to worry about the fading of letters. However, a little care should be taken when using it. The glass watch mirror should not be knocked against hard objects.
The HONOR MagicWatch 2 features a 1.39-inch AMOLED HD precision touch color screen. The screen resolution reaches 454*454. The dial size is larger. The display effect is clearer than that of the previous generation of screens. The highest brightness of the screen can reach 800nits. There is no visual impairment when used outdoors.
If you are an Apple Watch user, the most distressing thing must be its endurance. Charging is required every day. It is troublesome for people who often travel on business. They have to wear a charging line alone. What is the endurance performance of HONOR MagicWatch 2? It's up to two weeks. The battery capacity of HONOR MagicWatch 2 is 455mAh. It is said that large batteries are the basis for long endurance. If you want to achieve several times the endurance of Apple, it seems that only 455mAh of battery capacity cannot be achieved. The key to realize the long endurance of watches lies in configuration and algorithm.
HONOR MagicWatch 2 adopts a Kirin A1 chip developed by HUAWEI. It can realize multi-core and efficient cooperation. It can realize ultra-low power consumption while achieving strong performance.
One of the biggest functional upgrades of HONOR MagicWatch 2 is its support for Bluetooth calls. It has integrated microphone and speaker. The invention can solve the call demand of a user when it is not convenient to use a mobile phone to answer the call. After the speaker is integrated, the watch supports music playing function. For this reason, the watch comes standard with 32GB of storage space. It is not a problem to store 500 songs.
In terms of health, the core test items include heart rate monitoring, sleep monitoring, blood oxygen saturation, arrhythmia screening and other functions. HONOR MagicWatch 2 adopts the newly upgraded HUAWEI TruSeen 3.5 optical heart rate. Due to the introduction of waterproof characteristics, users can realize heart rate monitoring when swimming, helping professional swimmers to train in swimming.
At the same time, HONOR's pricing strategy is close to the public, and its high performance and color value make its market prospect more optimistic.