Dating
Adult Birthday Party Ideas to Celebrate Any Year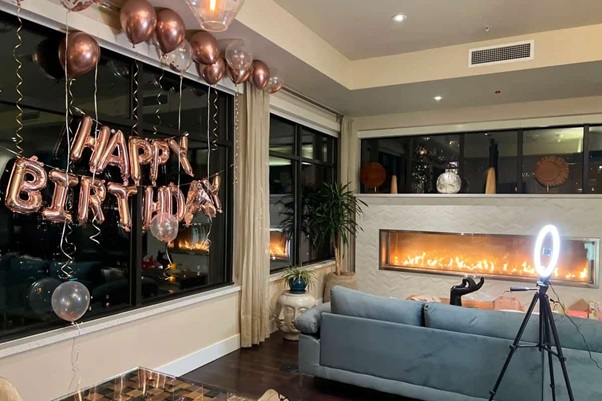 Birthdays are a special occasion, and while they may seem less exciting as you get older, there are plenty of interesting ways to celebrate and make the day special. From intimate dinners to all-out rowdy bashes and night outs, there are adult birthday party ideas that can suit any personality, taste, and budget. In this article, we'll share five unique and fun adult birthday party ideas to help you plan the perfect celebration.
Cocktail party
A cocktail party is a classic way to celebrate a birthday in style. Choose a signature cocktail to serve your guests, or offer a selection of drinks made to order. To throw a cocktail party, set up a bar area with all the necessary equipment, and stock up on plenty of ice, mixers, and garnishes. For snacks, consider serving upscale appetizers like shrimp cocktails, bruschetta, or mini quiches.
Dress up your home or venue with elegant decorations like flowers, candles, and string lights to create a sophisticated and glamorous atmosphere. A cocktail party is a perfect way to celebrate a milestone birthday or a special occasion with your closest friends.
Hitting the clubs
Gathering your friends and hitting the town for a wild night out is a great way to celebrate your birthday. Whether it's dancing the night away at a crowded club or bar hopping to different venues, there's nothing quite like the energy and excitement of a rowdy night out. You can dress up in your favourite party attire, let loose, and enjoy the music and drinks with your friends.
You may also want to consider hiring a limo or party bus to transport you and your guests between venues, adding an extra touch of luxury to your night. It's important to remember to drink responsibly and stay safe while having fun, but a night of clubbing and partying can be the perfect way to ring in a new year of life.
Seeing a burlesque show
Going to a burlesque show is a fun and unique birthday celebration idea to share with friends. Burlesque shows often feature dazzling costumes, elaborate sets, and sensual dance performances that can leave you feeling entertained and exhilarated. You can sip on cocktails while enjoying the show, and maybe even participate in the festivities by joining in a group dance or taking a picture with the performers after the show.
Many burlesque shows also offer themed performances, so you can choose a show that fits your interests or personality. Whether you're looking for a glamorous and sophisticated night out or a fun and playful celebration, a burlesque show can provide an unforgettable birthday experience.
Going to a strip club
If you're looking for something like a burlesque show but even spicier, a strip club might be the way to go. There are few venues that are as action-packed and interesting as local strip clubs—If you know which one to visit. In many Melbourne clubs, the shows can be quite dazzling and bring you into the artistry of the performance.
Whether you want to enjoy the view or have a rowdy night out with your friends, a strip club is a wonderful idea for an adult birthday festivity.
Visiting a brothel
When it comes to adult-themed birthday parties, it can't get more explicit than a brothel. It might not be a night out for everyone, but it's quite the popular birthday option for many Australians.
Melbourne has many reputable establishments that cater to a wide variety of tastes, such as the Pink Palace brothel in South Melbourne. These kinds of venues are clean, respectable, and have wonderful luxury bedroom suites to offer. So, if you want to get some explicit action to celebrate your birthday with some friends, a brothel might be just what you need.
Doing a spa day
Indulging in a spa day is a delightful way to celebrate your birthday while relaxing and rejuvenating your mind and body. You can treat yourself to a wide range of spa treatments, including massages, facials, and nail care, allowing you to experience a comprehensive pampering session from head to toe.
Many spas also offer access to saunas, steam rooms, and hot tubs, so you can unwind and release stress in a tranquil environment. You can enjoy your spa day alone or with a group of friends, and many spas offer special packages for birthday celebrations.
Conclusion
There are many ways to celebrate a birthday as an adult that can be both fun and memorable. Whether you choose to have a night out at a club or a burlesque show or prefer a more relaxing spa day with friends, the most important thing is to do what feels right for you. Consider your personal interests and preferences, and plan a celebration that suits your style and personality. With a little creativity and imagination, you can make your birthday a special occasion to remember for years to come.