Health
Lockdown Weight Gain: Causes And Tips To Lose A Few Pounds Everyday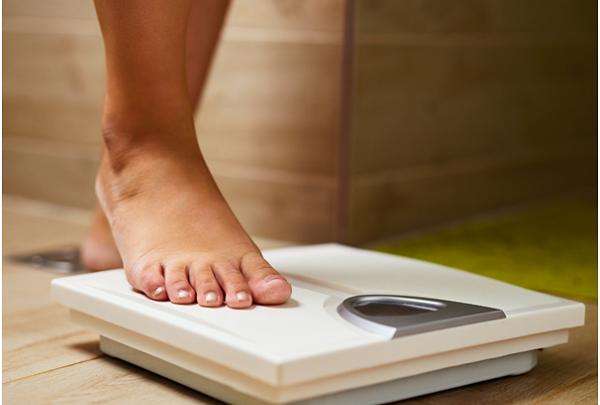 Daily activities performed under strict lockdown and movement restrictions brought immense challenges to people worldwide. Disrupted schedules, the closure of athletic establishments, and pandemic-related anxiety affected how people eat, sleep, and move. These unforeseen interruptions of everyone's "normal" routines led to changes in the human body that may require treatment in Singapore medical centres.
Aside from the dangerous disease, the COVID-19 pandemic altered the bodies of Singaporeans in many ways. Stress, hair loss, acne, teeth grinding, back, neck, and headaches, and weight gain are just some of the most common health problems that rose during the lockdown, as noted by physicians worldwide. Many individuals are struggling to maintain their typical weight because of health management difficulties in Singapore.
According to The Straits Times, about 33% of the country's population reported noticing a significant change in their weight during Singapore's quarantine period. Researchers saw an average 5kg increase was seen among 150 out of 500 respondents in a recent study made by Ipsos, a marketing research company. This phenomenon resulted in the rise of fat-burning exercises and body slimming treatment procedures in Singapore.
CAUSES
But how exactly does the Coronavirus pandemic change how people weigh? Medical experts listed the following causes of unhealthy weight management and control in Singapore:
Mental Health Challenges
Being stuck indoors with the threat of a deadly virus lurking outside caused people to worry and overthink. The past 18 months brought uncertainty to the generally consistent and routinary lives of many. It also caused numerous financial issues that tested the strength and resilience of Singaporeans. A PubMed Central research noted how this global emergency caused alarming cases of anxiety, depression, and post-traumatic stress disorder or PTSD. These medical conditions are known to affect the body during episodes and treatment methods in Singapore.
A person who experiences mental health issues is prone to "stress eating" unhealthy food choices. Their diet typically includes junk foods and snacks loaded with sugar. They may also feel unmotivated to break a sweat and work out, resulting in poor weight management and unsound Singapore health choices.
Idle Lifestyle
Imposed lockdowns and movement restrictions led to a sedentary lifestyle among Singaporeans. Research made by Cambridge University showed how active adults lost around 32% of their activity levels during the global pandemic. The time formerly allotted for workouts is now spent while sitting or lying down. People turn to stay in the same position for hours and forget about improving or sustaining their weight management plans in Singapore. Overeating is also associated with being idle. Whenever a person feels stressed or bored, they resort to snacking even when they are feeling full.
TIPS FOR SHEDDING LOCKDOWN WEIGHT GAIN
There is no shortcut available for losing weight fast. Personal trainers and weight management professionals in Singapore prescribe plans that span for months to years. They do not approve rapid programmes that offer "instant" results. Here is what you can do to lose the kilos you gained during the lockdown:
Get Moving
The tried and tested weight loss tip of getting on your feet to start moving is one of the best ways to restore your pre-pandemic body. You can use your commute or driving time to exercise now that you do not have to leave early to travel to work. Start improving your weight management plan without leaving your Singapore home by doing a few minutes of cardio in your living room. You can also use improvised weights to tone those flabby muscles. There is no single type of exercise that works for everyone. Find what is ideal for you and create a routine that revolves around it.
Change Your Eating Habits
Snacking is not prohibited when changing the way you eat. Instead of crisps and chips, munch on crackers, nuts, cereals, fruits, and veggies when feeling hungry between meals. You should also limit ordering from fast-food restaurants with meals and items packed with unhealthy amounts of sodium, fats, and calories. Having a fixed eating schedule is also a body management option in Singapore that can help you lose weight. Instead of eating uncontrollably whenever you want, having a structured meal plan and schedule can teach your body when and how to properly use the food you consume.
Try Taking Slimming Food Supplements
Body slimming shake, tea, and coffee supplements are available throughout Singapore nowadays. They aid in burning excess calories by increasing the body temperature and metabolism while improving fat distribution. They can also suppress the appetite, which is ideal for people who feel a snacking urge all the time. However, you must control how much substance you consume. Just like how the old saying goes, "too much of anything is bad."
Consider Lymphatic Drainage Massages
Lymphatic Drainage Massage is now offered in Singapore wellness centres. It is a form of massage that can stimulate the movement of lymph fluids in your body. Lymph fluids aid in the elimination of waste and toxins from the body's tissues, which can result in weight loss. Lymphatic drainage massages can also reduce muscle pain and swelling, unblock congestions, and smoothen the skin.
Be Consistent
Slow and steady always wins the race. According to medical experts, having a stable weight management plan and schedule in Singapore is favourable for long-term weight loss. Quick weight-loss programmes often result in a dramatic weight increase when stopped. Personal trainers and medical practitioners advise people to keep their eating and workout habits the same every day. This can ensure a consistent decline in weight, despite its slow pace. Moreover, weight loss does not happen steadily. For Dr John Morton of Stanford Health Care, people participating in an effective weight management programme lose weight at first, then remain static before shedding more pounds to kilos. Weight loss does not happen overnight, it requires consistent work to see lasting effects.
Are you planning to lose the kilos you gained during the lockdown? Let Cheryl W Wellness & Weight Management help you! Visit their website below to see their weight management programmes made for Singaporeadults like you.