Real Estate
Five cheapest places to buy property in Ireland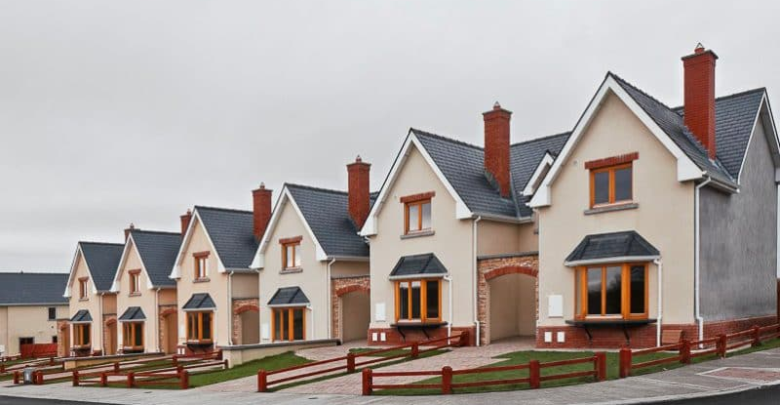 5. Donegal
You will find Donegal at the mouth of the Eske River. It is located in northwest Ireland. This is a town which was first established in the 15th century. This is also where you'll find the Donegal Castle which is also a 15 century structure but there was added to it during the Jacobean period. One of the popular tourism attractions is The Four Masters Memorial obelisk. This has been erected to honor 4 scribes which were members of a nearby Franciscan Friary. Unfortunately that property is now in ruins. People will also be interested in the Donegal Railway Heritage Centre. There are lots of interesting memorabilia which can be viewed in an old station house. There is a large seal colony in Donegal Bay and properties in the area can be purchased for approximately US$94,000.
4. Cavan
You will find Cavan in County Cavan in Ireland. This is in the Ulster region very close to the border of County Fermanagh which is located in Northern Ireland. In fact the N3 road which connects Donegal Town, Ballyshannon, Enniskillen and Dublin passes right by Cavan. This region and the town is well-known for its very old lakes which was formed during the last ice age. It is also known for its beautiful rolling hills. Interestingly there are 365 lakes in and around Cavan equal to the amount of days in a year. For this reason fishing is one of the most popular activities in the region. Properties can be purchased for around US$88,000.
3. Leitrim
It is in the north of Ireland where you will find Leitrim. The name Leitrim means grey ridge and it is a name which is found all across Ireland. This is a rural area and therefore there are no traffic lights but even so there are many places to explore in the region. One such a place is Iron Mountain which provides people with amazing views of Lough Allen. However there are several other places from where the beautiful scenery can be viewed. The nearby town of Carrick-on-Shannon has a large number of ninth century buildings. This includes places such as St. George's Church and also Costello Memorial Chapel. You can expect to pay US$79,000 for a property.
2. Roscommon
This county town continues to be popular because of its central location right in the middle of Ireland. This provides people the opportunity to enjoy a rural lifestyle which means paying less for just about everything while it is same time they are close enough to all those things which matter. Everything is easily accessible including Dublin and Galway and the airport. People are also close to Sligo and Athlone. In the 15th century a monastery was constructed in the area by a man with the name of Coman mac Faelchon and the name Roscommon is related to that individual. Properties will cost approximately US$77,000 for a quick cash sale.
1. Laois
Laois can be found in the south of the Midlands Region and it is in the province of Leinster. This region was formerly known as Queen's County in honor of the English queen, Mary Tudor. She was also responsible for the fact that English settlers was sent to this area. The current name comes from Loígis which was a medieval kingdom. In the past it was also known as County Leix. A property can cost US$75,000.