Food
  13 Tips for Making the Best Chinese Dishes in Your Kitchen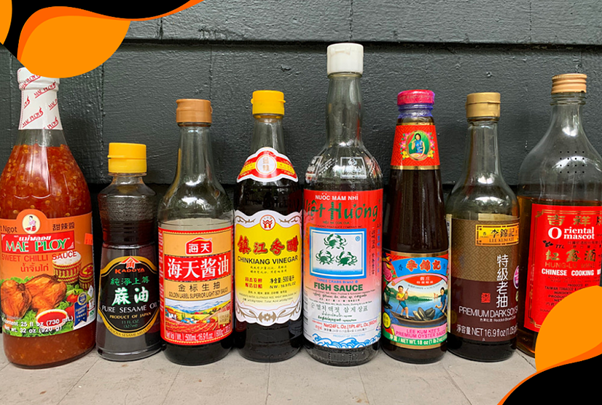 Singapore is known as a country full of diverse ethnicities and cultures. The majority of the population stems from various Chinese heritages from different parts of China. The remnants of these cultures and heritage can be found all over the island. Food is the most prominent example of traces of Chinese culture.
You can find tons of condiments by different supplier firms in Singapore supermarkets with common ingredients used in Chinese cuisines. The following are ten expert tips for preparing and cooking authentic dishes.
#1 Doing Proper Preparations Before Cooking
Before you begin cooking, chefs recommend that you ensure that all of your ingredients are prepared and ready to go. Once you start working, your whole and undivided concentration should be on the wok – you will not have time to stop and chop. All the ingredients would burn to a crisp by the time you finish.
#2 Marinade Your Fresh Meats
If you are using meat, marinade it in light soy sauce, Shaoxing rice wine, sesame oil, cornflour or chu hou paste bought from Singapore supermarkets. Experts recommend marinating the meat for at least 15 to 20 minutes before cooking to allow the flesh to soften.
#3 Enhance the Flavour with Sugar
Add a touch of sugar when using soy sauce in your seasoning. It accentuates the umami flavour. Soy sauce has a naturally acidic nature since it is a fermented condiment. The addition of sugar neutralises the sour aftertaste, allowing the full umami flavour to shine through. The secret is to add only a little sugar to soy sauce, perhaps a 1:8 ratio unless you want a sweet character to your meal.
#4 Always Have Cornflour at Hand
Cornflour is one of the most significant components in Chinese cooking. You will use it more than the hoisin or chu hou paste you bought at a Singapore grocery store. It mixes all components, ensuring that the flavours cover all the ingredients. You cannot make glossy sauces or maintain the fluids in meat or fish when cooking on high heat without it. However, do not use too much cornflour, or your dish will taste different.
#5 Always Parboil Your Veggies
It is always best to parboil your vegetables before doing anything else. First, put the vegetables in boiling water with a touch of salt for a minute, drain, and then add cold water. Leave them to cool for a few minutes before stir-frying. The veggies will cook considerably faster and retain their vibrant colours. It is also critical to cook them fast because they taste better while still crispy.
#6 Sesame Oil is NOT for Cooking
Sesame oil is one of the condiments offered by a supplier at Singapore supermarkets. However, experts suggest using sesame oil like truffle oil. It is only for taste rather than for cooking. Sesame oil has a lower smoke point than vegetable and sunflower oils and burns efficiently. Ensure to cook with an odourless, stable oil such as peanut, vegetable, sunflower, or rapeseed oil.
#7 The Magic of Using Rice Wine or Dry Sherry
Shaoxing rice wine or dry sherry is a magical ingredient. It improves the savoury sweetness or deep rich sweet umami in foods and adds a distinct layer of flavour. Experts suggest adding it to your favourite protein before it finishes cooking. It lets the meat absorb the flavour. Look for this amongst the condiments a supplier offers at the Singapore grocery store.
#8 It is Okay to Turn Up the Heat
Master Chinese chefs would heat the wok until red hot. You will lose the sear and sizzle as you add ingredients and the temperature drops. You can throw a tiny bit of flour into the wok to verify if your fat or oil is hot enough. If it fizzes, it means the pan is ready to cook.
#9 Water Your Vegetables
You can add water to your vegetables as you cook them. Master Chinese chefs recommend pouring a drop of water around the perimeter when stir-frying veggies. It steams the vegetables while searing them on high heat for perfectly cooked vegetables.
#10 Bring Out the Flavour with Sauces
Pick up various sauces and pastes like a jar of chu hou paste at Singapore grocery stores. Use these sauces and seasoning to bring out the flavour of your dishes. Different sauces can give your dish various types of umami flavour. However, always use fresh ginger instead of powdered variety. As stated earlier, sugar can enhance the flavour of your dish in place of MSG.
#11 Par-freezing Your Meats is Recommended
Freeze your meat for around one hour before making a tasty stir-fry. It will make slicing a breeze, especially if you want lovely, thin slices. You'll also find it easier to chop even-sized pieces of meat, resulting in more uniform cooking.
#12 Store Your Sauces Appropriately
Unlike what most people believe, you cannot store your sauces haphazardly. It is best to refrigerate your black bean sauce, chilli sauce or paste, hoisin sauce, and the chu hou paste you bought at the Singapore grocery store. Other than that, keep unrefrigerated sauces and pastes away from heat and direct sunlight.
#13 Be Aware of the Shelf Life of Your Condiments
The shelf life of many varieties of Chinese sauces varies depending on the sauce and even the brand. Chinese sauces should have a shelf life of at least three months when you keep them properly. It will help you create more dishes and avoid wasting your condiments.
Do you enjoy cooking various Chinese dishes in your kitchen? Are you planning to run a food business from your ample kitchen and need a reputable condiments supplier in Singapore? Stock your kitchen with sauces and condiments under the Amigo SG brands.
Amigo SG is a well-known manufacturer of premium sauces and condiments for home and industrial cooking. Amigo SG has a wide variety of mild and premium soy sauces, mala sauce and other sauces and pastes. They also offer ginger candy to customers in Singapore. Check out their website to learn more about the brands they carry and the type of sauces they offer.