Shopping
Best gift hampers ideas to make your close ones feel more special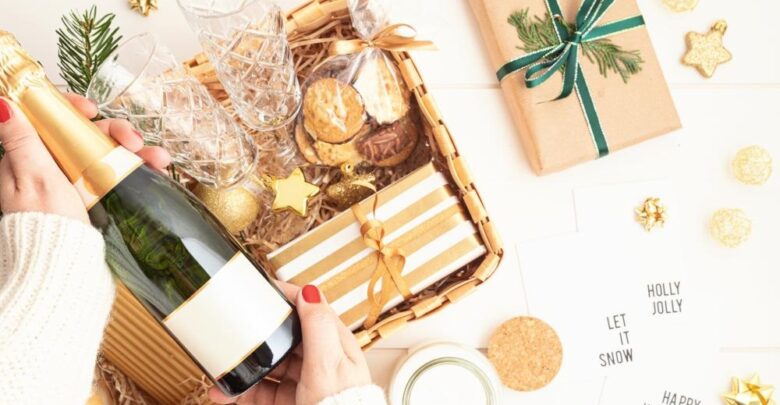 Gift hampers are great sources to make someone feel special. You can create a complete set of everything enticing and even unique and present somebody in a beautifully wrapped way. It doesn't matter if it is for your friend, family or colleague or even a gift hamper for the general public announcement. It looks magnificent and conveys your message wonderfully. But the question that often arises in your mind is, what sort of gift hampers are the best to present to anyone? Well, for those recommendations, read on!
A holiday hampers – Is it the holiday season already? Celebrate the most beautiful time of the year with a festive and warm premium gift box filled with high-end goodies and thoughtful thank-you presents that will put anybody in the holiday spirit. A gift box may be entirely customised to match your budget, allowing you to create the type of care package that best suits your needs. It's the type of present that leaves an impression on the recipient, whether you're sending one or a thousand.
Chocolate and nuts hamper — Every foodie would like a box full of nature's most delectable chocolate wrapped pretzels in a variety of flavours. The perfect hamper for both formal and informal parties is a tantalising decadent treat that's just sweet enough to feel wholesomely indulgent.
Spa and self-care hamper — Nowadays, there are many different spa and self-care treatments to choose from. Get some organic stuff like a face mask, charming looking colourful, scented candles, body mist, shower gels, body lotions, and create a nice pampering hamper with these. You will undoubtedly receive a lot of affection from whomever this gift basket is dedicated to.
Popcorn kernel gift hampers — Do you want to surprise a friend with a beautiful gift? Consider a popcorn kernel basket. It is a pleasant surprise for their next movie night, as they will be able to test a new popcorn flavour while snuggling up. Enjoy the microwavable popcorn in this beautiful gift box on a holiday movie night. It also comes with several popcorn spices to try, like cheddar cheese and sour cream and so on.
Home office essential hamper – When work from home is so common, your friends and employees will require the accessories to make it all easier. Customise the gift hampers containing basic office essentials like a mini calendar, calculator, diary, pen set and so on.
The tea lovers hamper – If your special someone is crazy about tea, you must create a unique hamper based on this theme. You can get different tea flavours with a customised mug and surprise the person by presenting it beautifully.
A fragranced hamper – You can get a fragranced hamper for all the perfume and scent lovers. It may include everything from exquisite perfuming to body spray and even scented candles.
These gift hampers, if presented beautifully, are certainly going to win the hearts of the receivers, and you will be gifted with a lovely smile and gratitude for your choice.