Health
A Guide to Non-Surgical Cosmetic Treatments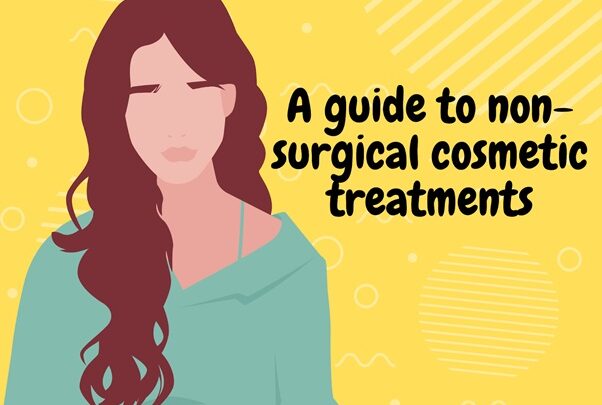 Taking care of your body is a necessity on many occasions. Most people would say that the first impression that they form about a person would begin with one's appearance. And what's the most visible and noticeable part of your body? The face is an important asset that you have to take care of if you want to look young, fresh, and beautiful.
Think your face may need a few tweaks? While some may think it's embarrassing to admit it in front of others, there are many people who think that there are a few things about their face that they'd like to change. Millions of people around the world undergo cosmetic procedures to improve or maintain parts of their face. 
It's nothing to be shy about. Wanting to look your best also has numerous benefits, including some related to your health. You don't even need to go under the knife for you to look beautiful– nowadays, there are many non-surgical methods available for improving aspects of your face, like skin tightening treatments, acne treatments, and more.
What are noninvasive treatments?
Medical procedures defined as non-invasive are those that do not require the incision of the skin, removal of tissue, or any sort of contact with the internal part of the body. invasive surgical procedures require the help of a certified cosmetic surgeon, but noninvasive ones do not.
While invasive surgeries oftentimes offer more permanent changes to your appearance, noninvasive treatments are often more preferable due to their affordability, less painful procedures, shorter duration needed for recovery, and fewer complications due to the nature of the treatment.
Let's explore some of the most common nonsurgical cosmetic treatments and procedures for the face.
They say the eyes are like the windows to one's soul. And in the physical sense, they're somewhat correct. The eyes and the skin around your eyes show the most signs of ageing as time progresses. Crow's feet is the term used to describe the wrinkles that develop on the skin around the eyes and get more and more visible as you age. There are many liquid treatments available for treating these wrinkles.
Another common issue is the appearance of eye bags or dark lines under the eyes, which can be caused by fatigue, stress, and a number of other factors. This can cause your face to look haggard and pale. Thankfully, you can look into the numerous dark eye circle removal treatments that many cosmetic clinics offer.
For many Asians, the face shape can determine much of a person's beauty. The most preferable face shape for women is the V-shaped face. A V-shaped face is one that is oval, with a sharp jawline and chin. It is said by many that the V-shaped face looks feminine and highlights a woman's best features. 
You do not need to resort to cosmetic surgery in order to achieve this face shape. There are many kinds of V shape face treatments to choose from that can be non-surgical in nature. V shape treatments can take as little as under an hour and you will likely only experience very little discomfort during the whole procedure.
Experiencing sagging skin, age spots, wrinkles and more? No one likes the dreaded signs of ageing. Out of the millions of cosmetic procedures done each year, a significant portion of this is to combat the effects of ageing. One of the most effective procedures that are done for this reason is the facelift.
Again, if you're not looking to go under the knife, there are many kinds of facelifts to choose from. Some clinics offer non-surgical facelifts and minimally invasive ones. While you might not experience the same permanent effect as a surgical facelift, you'll still be able to target wrinkles and sagging skin, as well as improve your skin texture and volume.
Planning to get a non-surgical procedure?
Getting a non-surgical or non-invasive treatment as opposed to a surgical procedure is faster, easier, and gives you less discomfort. Why not check out the vast variety of treatments you can get before considering other options?
A more beautiful you awaits in Dr Valentin Low's Aesthetic Laser Clinic. Contact us to know more about hair loss treatments, facelifts, and other nonsurgical cosmetic services and treatments.