Travel
Best Rated Places in Sydney For Night Out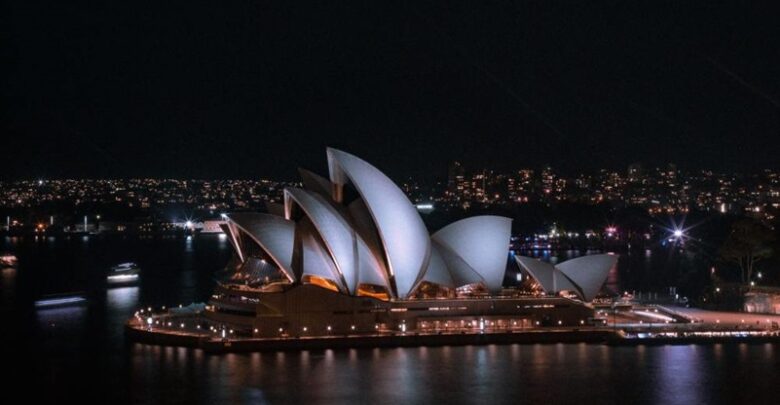 When it comes to having a wild night out, Sydney is considered the go-to place. The city is one of the top party destinations in the world, and its reputation is well-deserved. There are countless places where one can go out to find fun, whether you're aiming for high-class events or something a little more explicit. In this article, we'll cover some of the best rated places in Sydney for a night out.
Grasshopper
Hidden at the end of a lonely pathway in the Sydney streets, you'll find a charming bar named Grasshopper. It's one of Sydney's hidden gems that will leave quite an impression on you.
With its interesting selection of drinks and a penchant for creating a good vibe, grasshopper offers just about everything you need from a bar. It should come as no surprise that it's one of the best rated bars in the city.
The Hijinx Hotel
If you can't imagine your night ending without some quirky and unusual activities, the Hijinx Hotel might just be the ideal place for you. What may seem like an ordinary bar at first will surprise you with a few hidden things up its sleeve.
After you've downed your chosen number of drinks, you can make your way to the hotel's challenge rooms. They're exactly what they sound like, and they offer solid challenges even if you take the challenges sober. You can rack up points and have a competition with your friends to see who's the best at solving the challenges. The only downside is that the bar closes at midnight on most days, so you won't exactly be doing these hijinx late into the night. Though, you could visit it as a day club on most days.
Goros
For those that like to have a little 90s and 00s nostalgia with their partying, Goros is the perfect place to visit. It's a Japanese alcohol and snack palace by day, but that's not all that it offers. After hours, you can expect the party to fire up and get wild. With neon lights everywhere and exceptional sound systems, Goros gets quite intense as the night rages on.
There are free arcade booths, karaoke, dance floors, and quite a bit of nostalgic music featured at the bar. Whether you want a taste of that 90s nostalgia or just need a wild place to party, Goros is a good choice for any night.
Velvet Underground
For a more explicit taste of Sydney's nightlife, you can head over to the Velvet Underground club. It's one of the city's most modern strip clubs, and it features more than just your run-of-the-mill dance shows. The relaxed atmosphere and wonderful staff help contribute to the atmosphere and give it its reputation as one of the best clubs in the region.
The bar is stacked, there's lots of room, and the private shows are rumoured to be groundbreaking. Whether you want to enjoy a show or just have a few drinks with friends, the Velvet Underground is arguably the place to go.
A Touch of Class
While an explicit dance show might be an interesting sight, what if you want to take the night a step further? There are quite a few establishments in Sydney that offer opulent, adult fun, but none of them come close to A Touch of Class. It has the best reputation among professional brothels in Sydney and it's not just all talk. It's the only award-winning bordello in the city, and it offers a classy, yet sensual, experience to all guests who visit.
The establishment prides itself on providing world-class services and atmospheres that guests of all tastes can enjoy. No matter what your goal for the night is, chances are that A Touch of Class can help you reach it.
77
It goes without saying that 77's reputation precedes it. While it was once known as the home of electroclash and a rave bunker, the recent changes to the club haven't reduced the fun factor. Right now, you can consider it a swish underground bar, but the establishment still features quite a few wild parties and live music.
You can expect to see various local legends playing diverse music that all have one goal—Getting you on the floor to dance.
Conclusion
There are countless places in Sydney where you can enjoy a night out, but not all of them are created equal. These are just some examples of wonderful establishments that can suit a diverse set of tastes for anyone living in or visiting the city. Whether you want the night to go the PG route or engage in some raunchy activities, Sydney has you covered.