Business
Urethane Casting versus Plastic Injection Moulding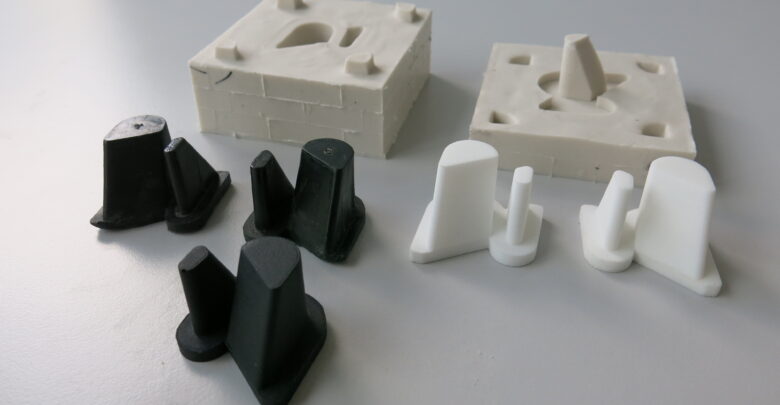 There is an ample number of manufacturing techniques available for manufacturing.Here, we have Urethane Casting that is a useful manufacturing technique enabling for volume production from a low to middle range. It bridges the gap between the alternative low-priced methods which is low in scalability as well as injection molding. The method is a good pick-up for creating parts for production with top-notch, detailed attention to the features and cosmetic similarities that are too quick as well as inexpensive too. 
Primarily, this type of process aimed toward situations where the price of hard tooling in the form of either aluminium or steel, like for injection-molded parts that would also help to prevent manufacture.Also, UC can be referred to asRTV(room temperature vulcanization), where an ambient condition can be cured with the help of silicone molding. Here are some things that you ought to know about the Urethane casting process.
Things that need to remember when using Urethane
Mane factors are used to be affected by Urethane and keep it all in mind that it does not affect any of the end parts which we have given below. 
As the Urethane comes in link with the moisture, it reacts. Even if there are any water elements in the air, then it can spoil the Urethane which would be painful after you have purchased two large jugs. Thus, never forget to put a cap on the Urethane once it is poured. This will be helpful for a long time and work better too. 
When the heat is created, then it is called an exothermic reaction and this occurs to Urethane while it is cured. Due to this, the area where the concentration of Urethane is higher with the volume of concentrated Urethane, then the curing is quick than the thinner areas. If one area is ready, then it does not mean that the whole part is, so make sure to leave the part for a long time as it is enough for everything to dry. This reaction can cause damage by evaporating heat from the mold. 
As the resins take the form of liquid to solid, it has more chances to shrink. With the help of the Urethane Casting process, you can expect shrinkage of about fifteen percentwhich you will bear in mind when creating the mold. 
Effect of tint by the base color
The base color of Urethane is typically white. Also, it can be translucent, colored, or black. Keep it in mind that whatever the base color is, it will never affect the final color while using for a tint. Thus, if you select a white base as well as red tint, for instance, it has more chances to come out as pink. 
There is no need to worry if the tint color is not in an exact match with that of the base color. It is easy to paint the Urethane parts. It is advisable to tint the parts in a similar color and it will be helpful if you paint the chips as well as discloses the beneath of the Urethane. 
Each Urethane is a bit different and it is recommended to read all guidelines as mentioned on the brand before use it. It is helpful that you get the best-ever finish and make sure that Urethane can stay for the pot life. 
Plastic Injection molding versus Urethane casting process
Picking up the right procedure for the project is significant to success even if they seem similar.If you have done some deep research about such methods, then you came to know that the plastic injection molding and Urethane look similar. However, this happens only on the surface. To begin with, the procedure uses some unique techniques. The urethane Casting Process includes the usage of hand-operated vacuum machines to draw liquid material in a mold. 
There are some differences in molds too when it is used. WhilstUrethane uses silicone and metal is used in the case of plastic injection molding. The materials used for the cast are also dissimilar as Urethane is a polymer that imitates the production of plastics such as PVC and ABS as used in the plastic injection molding process. 
At last, there is quantity, there are a ton of cavities in one mold in case of plastic injection molding so they can create more and more products in a single cycle. Typically, Urethane molds only when it has a few cavities and fewer pieces will be made.
Now know about the processes, let us take a peek at some other differences that you ought to aware of. Let us have a look at these below.
Injection molding is more costly as compared to that of Urethane casts as they are made from metal. This makes it a reliable option and better for long period with mass production. The molds can be made of much less in Urethane casts and helping you to reduce the upfront cost. So, it is a good option for both one-off designs and low-volume production services.
Similar to that of molds, the production-grade plastic that you will require for injection molds is really expensive than that of Urethane. It involves ABS, LPDE, PVC, and Acetal. Again, it makes Urethane a better option for prototypes as well as low-volume work. 
The molds in an injection molding process take longer than Urethane, sometimes takes months too. This enhances lead times as well as preventsfast delivery of products. Usually, the molds equip with 3D metal printing and speed up the procedure. These Urethane silicone molds are too quick and they can also be created with the help of a 3D printer and even by hand that decreasing lead times and assisting you to get the product to the market faster.
Thus, which one is a good option? That depends on what you need to make and there is no such superior option.