Auto
Top Tips for Choosing the Right Trucking Service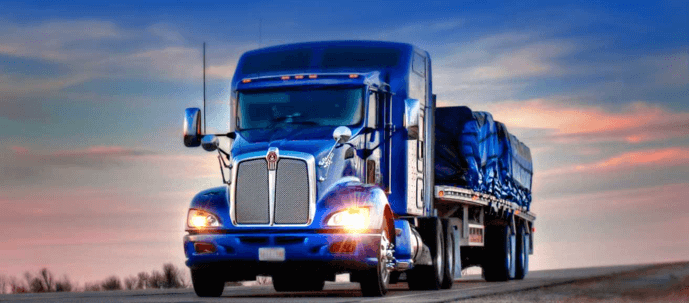 If your Texas-based business needs logistical services for transporting goods, then trucking services are the way to go. But with so many companies partaking and offering logistical services, finding the right service can be tedious. Moreover, you need a reliable trucking service to transport your goods safely across the torrid Texan climate.  
In fact,  the Texas freight and logistics industry is constantly growing with a steady CAGR of 4% till 2027, diversifying your options even further. With all this abundance of choice and confusion revolving around selecting the right freighter service, you might choose unreliable service providers. 
Here are some top tips you can leverage to make the right trucking service choice to make your work easier. Remember that you must choose a reliable hotshot service in Midland, TX, to have your goods reach their destination efficiently. 
Read on for more!
Top Tips for Choosing the Best Freight Forwarder for Your Business
To make the right choice when it comes to road logistical services, the following are some tips you must consider. 
The first factor while choosing the right trucking service is time. If your goods need to get somewhere in a stipulated time frame, you must filter out the trucking services accordingly. Only consider services that promise to deliver on time, and deliver on their promises. 
So whenever you are having a conversation with a representative from one of these trucking companies, make sure you ask them how long it will take for them to deliver the product.
Secondly, you need to gauge the workforce and equipment leveraged by these trucking services to get the job done. If the company has already been established for a while and is large, it won't pose many hurdles. 
On the other hand, a newer and less established company might not have the necessary equipment and workforce and might charge extra for menial tasks. 
Understand the state of their inventory and equipment, and ensure that they have the infrastructure to transport your goods safely.
The size of the load is another factor that is key in choosing the right trucking service. If the goods you want to transport are considerably large in size or quantity, approach trucking services accordingly. 
Some services offer to carry only full-time loads. Approach these companies and check if they are capable of handling the size of your load. You can also approach companies that offer to transport partial load and transport your goods by leveraging both.

Experience of the company
This is yet another critical factor when it comes to choosing a logistical road service. Since you are transporting your precious goods from one part of the country to another, the trucking service needs to be reliable and have a good reputation. 
Companies like hotshot service in Midland, TX, can accurately gauge your needs and transport your goods safely to any part of the USA.
Lastly, look around for past customer feedback to understand how the trucking service has been operating in the past few years and make the decision accordingly. 
Wrapping up 
With an abundance of options when it comes to trucking services, choosing the right one might be confusing. Remember that there is no room for making mistakes when choosing your trucking service. Since your goods will be entirely at their mercy during transport, you need to make sure that you choose a trucking company you trust. 
In this case, leverage all the above pointers to understand what you need and choose accordingly.