Shopping
Tips to Buy the Perfect Mattress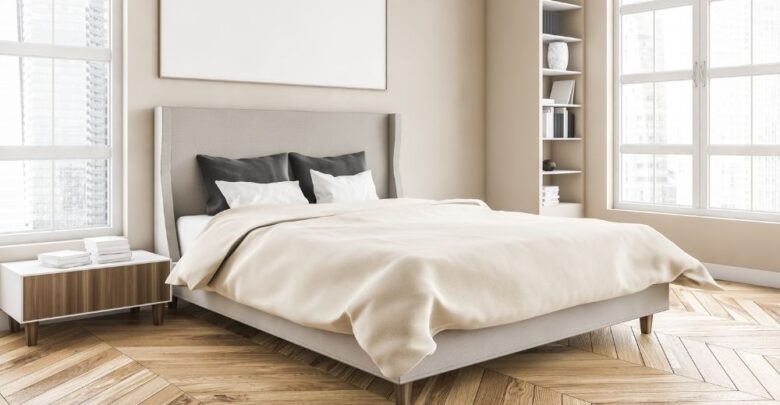 A new mattress purchase is a significant choice that will affect your comfort and quality of sleep for many years. Choosing the ideal mattress might be difficult with so many options available in stores and online. Using the advice in this article, you may choose the best NZ Mattress Size, type and characteristics for your needs. You'll be well on your way to discovering the ideal mattress fit if you heed this advice.
Mattress Types
Innerspring mattresses: Traditional innerspring mattresses contain coils that provide support and cushioning. They tend to be more durable than other types but can be noisy as the coils move around. Look for innerspring mattresses with thicker, softer foams on top for added comfort.
Memory foam mattresses: Made of dense memory foam that molds to your body, memory foam mattresses relieve pressure points and isolate motion transfer. They tend to sleep hot for some but provide excellent contouring. Gel-infused and open-cell foams help with breathability.
Hybrid mattresses: A hybrid of innerspring coils and memory foam or latex, hybrid mattresses combine the support of coils with the contouring comfort of foams. They tend to be more durable, cooler sleeping, and less noisy than all-foam models.
Latex mattresses: Whether made of synthetic or natural latex foam, latex mattresses are long-lasting, breathable, and responsive. They are typically more costly than alternative solutions. Natural latex is thicker than synthetic latex yet hypoallergenic.
Air mattresses: Inflatable air mattresses use air chambers instead of coils or foam for support. They are lightweight and portable but may not last as long as other mattress types.
Firmness Level
The firmness level you prefer depends on your body type, sleep position, and support needs. In general:
Side sleepers do best with a softer mattress to alleviate pressure on shoulders and hips.
Back sleepers need a firmer surface to keep the spine properly aligned.
Stomach sleepers also benefit from a firmer mattress to prevent the stomach from sinking in too much.
Combination sleepers or those who change positions may prefer a medium-firmness mattress for versatility.
Most mattress retailers allow you to test out different firmness levels in-store. Pay attention to how your body feels while lying on each mattress type. You should not feel like you are sinking in too much or bottoming out.
Mattress Features
Beyond type and firmness, consider these additional mattress features:
Cooling technology – Look for gel memory foam, latex, or innerspring coils that promote airflow to prevent overheating.
Edge support – Strong edges prevent sagging when sitting or sleeping near the perimeter of the mattress.
Motion isolation – Foam layers absorb motion transfer so you aren't disturbed by a partner's movements.
Warranty – Longer warranties provide peace of mind, usually 10 years or more for quality mattresses.
Trial period – Most brands offer 100 nights or more to test the mattress at home before commitment.
Certifications – CertiPUR-US certified foams are free from ozone depleters, heavy metals, and other contaminants.
Organic/natural materials – Latex and wool provide breathability while being hypoallergenic.
Test in Store
Once you've narrowed down your preferences, schedule mattress tests at local retailers. Spend at least 10 minutes lying on each mattress in different positions to assess comfort and support. Pay attention to pressure points on your shoulders, hips, and lower back. Make sure to also test the feel of the mattress when you change positions from back to side sleeping. Note how easy or difficult it is to move around. Ask sales associates any questions you have. Don't feel rushed – take your time to thoroughly try out top contenders.
Conclusion
Finding the perfect mattress and king single bed nz takes some research but will provide years of better sleep. By understanding your sleep position and support needs, determining your budget, and testing top options in-store, you'll be able to select the right mattress type, firmness level, and features for your body and preferences. With the right mattress match, you'll wake up feeling refreshed and ready to take on your day. Enjoy your newfound sleep comfort!