Food
Rotis across India: Things you should know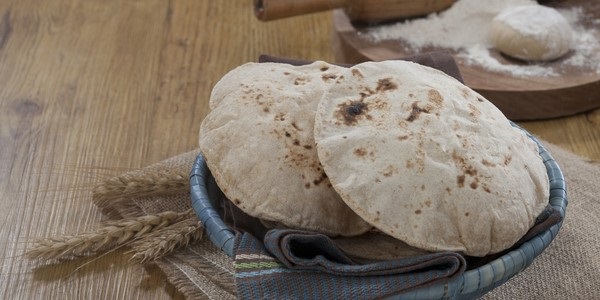 There are different types of roti, each type of roti for each occasion across India. To be true, most of us cannot imagine our day without roti. When it comes to having daily food, our main aim is either to consume rice or roti. While rice is mostly popular across East India, roti has found a special place in North India. The variations however exist in Southern India. Needless to say, there are so many variations in rotis, that you can never run out of choices. The importance of roti to Indian people is as much as that of bread to French people. 
One of the main reasons for the popularity of roti is it's versatility. You can choose from daily simple, plain roti or you can even enjoy masala rotis and coriander roti. Honestly, whatever type of roti you want, you can surely have it. Also, it is necessary to maintain glycemic index of the entire food to avoid any unhealthy consequences. Some of the prominent types of ingredients used for preparing roti include veggies, cooked dals, greens, coriander and spice powder. Roti dough with a little twist can be a great addition to the daily food. 
Not only curry, roti is often served with raita, pickle, sabji and more for a better taste. Haven't tried this yet? Well, if served with Dal and curry, it can be one of the most delicious meals you will ever have. Moreover, it will be a balanced meal, thereby ensuring that you get to be healthy. 
Easy Process
While earlier people used to make roti manually, nowadays things have changed. Making roti using a machine is surely one of the hardest things to digest. Not everyone is comfortable using a machine. This is mostly because people are doubtful about whether or not the machine would work properly. One of the biggest risks of using the machine is that people feel the roti would get burnt. But don't worry because this won't be the risk when you are using Rotimatic roti maker. 
Rotis with healthy flour
The rotis in India are usually made using different types of flours. Some of the prominent flour used for making roti include that of jowar, oat, ragi and all nutritious multigrains. These rotis are comparatively healthier than that of general or regular roti. If you are going by the region, then some of the most popular rotis include that of Makai ki Roti and Sindhi Koki from Punjab and Bajra Roti and Khoba Roti from Rajasthan. One speciality of these rotis are that it gives an idea about the vegetation of the area. 
Healthy Veg Rotis
Although wheat flour is healthy, you can always give it a healthy twist. You need to ensure that you put in the right nutrients so that you can stay healthy. A lot of people prefer adding paneer and green vegetables to increase the haemoglobin and calcium level rectigely. 
Whenever you are to choose roti, know that you will never be devoid of choices. Each region has a speciality to offer. Moreover, you can also experiment with Rotimatic reviews and make new dishes of your own.