Shopping
A Guide To Giving The Best Personalised Gifts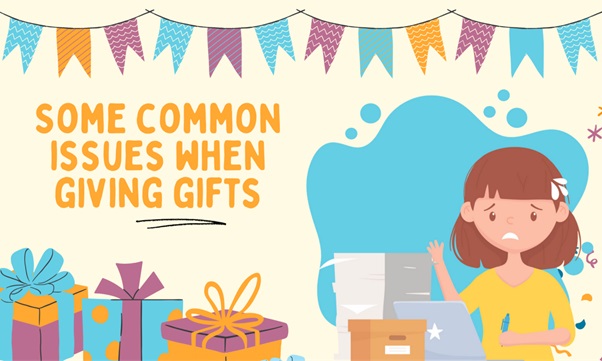 As another year draws to a close and we rapidly approach more special days of the year, we are reminded of the longstanding tradition of gift-giving. We give gifts to each other to mark both personal and public occasions that hold deep meanings in our lives. From birthdays to anniversaries, to Christmas and New Years, we all bookmark these events with great gifts to the celebrants. In fact, giving gifts isn't just practised between close individuals, they even serve a purpose in businesses as well– they're useful for fostering good relationships between people, establishing connections, showing goodwill and appreciation, and so on.
Whether you're a friend giving a personal gift to someone, or a business owner planning great corporate gifts for your employees or customers, it's important to take the tradition of gift-giving seriously.
Some common issues when giving gifts
Need to give a great gift to someone? Both first-time gifters and experienced givers will run into problems while planning out their gifts for any occasion. Perhaps the most important one to solve is: what kind of gift do I give, that shows sincerity as well as being useful to the receiver? While it may be easy to buy a gift, it can be difficult to know what a receiver may like.
Why not consider a gift that can easily be useful to anyone, can be great gifts for any events, and can easily be designed and created to match the recipient's taste or the nature of the event? Personalised gifts have long been a staple choice in business and on occasions where you don't know the recipient very well.
The deal with personalised gifts
If you don't know a person very well and you don't have any access to their wish list, choosing a gift for them can become a nerve-wracking chore to attend to. Personalisation takes otherwise ordinary gifts and adds a unique touch that keeps them fresh, new and makes them something extra special.
There are many ways to personalise a gift. One is to add logos or art to the item. Another is by creating a special design for it. Another is to add short custom messages on the item. Items like customised keychains can make for great souvenirs because of the number of customisation options that you can find.
The benefits of customising gifts
Got an upcoming event that you need to prepare for? Why not start with a great customized mug or T-shirt? If you're still wondering about whether to give a personalised gift, here are some great reasons to consider them:
1) Stand out from the crowd. Personalised gifts show that you're willing to go an extra mile to give a unique touch to your gift, which can set you miles ahead of those who give simple, impersonal gifts.
2) Because memories last for a lifetime. Personalised gifts can cement memories in the receiver's mind. It's not surprising that custom gifts are so popular as souvenirs — it's because they're great keepsakes of a certain event or trip.
3) Personalised gifts can be given to anyone. From business partners to important acquaintances, custom items are used for everything from event giveaways to corporate gifts and more.
When is the most appropriate time to give custom gifts?
Now that you know how beneficial custom gifts can be, you can utilise them to your advantage. Gifts can also be powerful tools if you know how to use them wisely. Let's learn more about the best occasions to give personalised gifts.
1) As a door gift for an event. Door gifts are also known as the "goodie bag" or an assortment of items given as thanks for participating or attending an event. Giving gifts has long been a custom during these occasions.
2) As a gift to an acquaintance. Have a coworker that you need to give a gift to, but don't know what to give them? Going to a party but don't know the hosts too well? Customised gifts are very socially acceptable choices with a nice twist. Give them a nice customised mug to celebrate the event!
3) As a giveaway for a marketing event. Planning to introduce your business or some brand new products? A common marketing strategy is to provide corporate gifts to mark the occasion.
Express your thoughts and feelings with a great custom gift! Art Serve provides a variety of services from custom T-shirt printing to keychain making. Contact us now!