Fashion
6 Trends You Must Know Of Before Buying Womens Shoes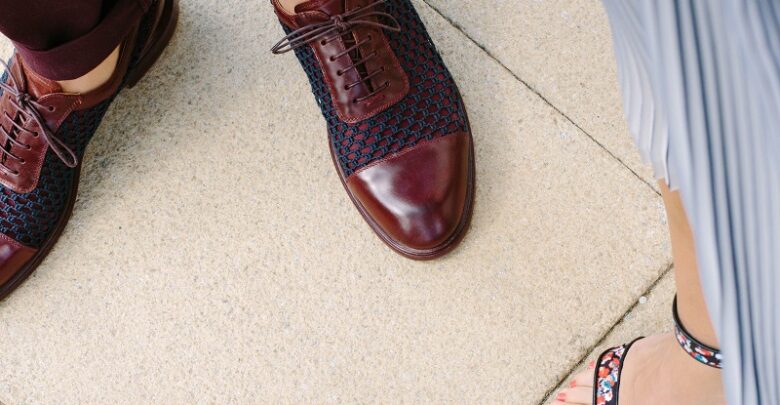 When it comes to women's shoes, trends have kept on changing with time. The style you follow today might not be hot the next day. Hence, it is crucial to catch up with the trend train and understand what is trending before buying women shoes.
As the year is coming to an end, it is important to take a look back at the year to see what was trending and what we need to watch out for the next year. So, let's bid adieu to 2020 by glancing over some of the best women's shoe trends that you need to remain considerate of next year as well.
Bedazzle It
Rhinestones and embellishments were seen in the majority of women shoes last year. There were small appearances made by this fabulous trend on the 2020 runways. Whether it is flats or high heels, bedazzling them with stones and other embellishments was a trend last year. These bedazzled women's shoes were apt for both formal and informal attires. So, you can expect it to dominate the next year's style choice as well.
Nailing It With Black Heels
An evergreen style choice that has remained in trend forever is heels in black. Whether it is platform heels or high boots, you would see plenty of women daringly donning heels in black. It goes well with every outfit of yours. Maybe that's the reason this style has been a prominent part of women's shoe trends.
Chain Details
From brands' fashion shows to street style, there were many chain details on the women's shoes last year. For instance, boots have been a staple comfort zone for many women that were chic and classy at the same time. Last year, we could see some brands coming up with chain details on the boots and sneakers that added more boldness to them.
Bygone Era's Loafers
Since they have come back into trends, loafers have been the comfiest and stylish women's shoes that work well for almost all outfits. 2020 was the year when some 80s-90s loafers made a comeback. The ones with lug-sole loafers were the go-to option for office goers. The leather mules also made quite a buzz in the market.
Mary-Jane Pumps
The most omnipresent trend of 2020 was Mary-Jane inspired pumps. Designers have put life into this style by adding prints and texture to the pump heels. Whether you want a playful look or a sophisticated corporate appearance, these Mary Jane pumps fulfilled every requirement.
Bow Is In
The bow can be added to any possible women's shoes. That's what we learned this year. Bows were added to heels, flats, and even loafers, making them look more feminine. You can wear these bow-adorned shoes to parties, office, and even a fun date. These are versatile and here to stay. So, if you have not yet invested in any of the bow-adorned shoes, now is the right time.
The Bottom Line
Trends in women's shoes are dynamic; they keep on changing with time. The above mentioned were some of the best 2020 women's shoe trends that will rule next year.