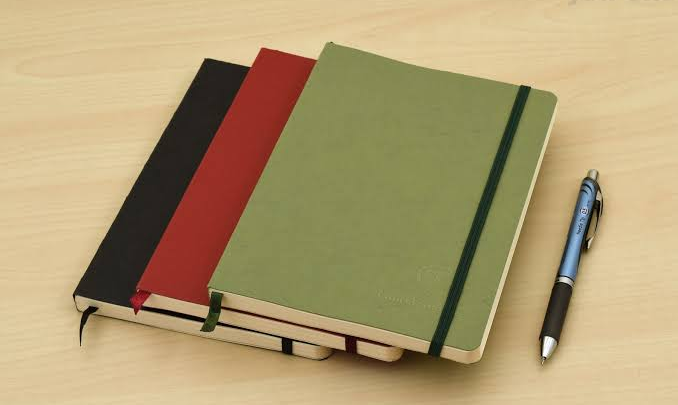 Touchscreen keypads have become a necessity in today's world. But some people will undoubtedly need books. Paper Notebooks tend to make a huge difference. The businessmen, writers, and students are using the paper notebooks to bring about a massive difference with the "To-do" list. What your low tech notebook can do, the paper notebooks can help to bring about a huge difference.
Some of the prominent types of loose leaf notebooks, you should surely get your hands on, including the following.
Spiral Notebook
Spiral notebook happens to be one of the most common types of paper notebooks in today's generation. Most students are using the spiral notebook for different reasons. One of the most common reasons for using a spiral notebook is that it is incredibly cheap. The spiral notebooks are available in different shapes and sizes. Moreover, the number of pages varies too, from 70 to 200 pages.
The spiral notebooks are joined using wire and have a three-punched hole. The spiral notebooks may either be lined, college-ruled, or blank. Based on your requirement, you may prefer choosing a spiral notebook, and the covers vary too from polypropylene, flexible plastic to that of thin cardboard.
Business Notebooks
The business notebooks are available in abundance in the market in today's time. The business notebooks serve two primary purposes: taking down notes and maintaining a schedule. The business notebooks are mostly like a planner. Whenever you are choosing business notebooks, you need to ensure that you get your hands on the in-built planner. The business notebooks are bound using heavy materials such as leather and vinyl. The addition of these covers can help the business notebooks appear classy.
Specialty
Not all of us like sticking to the general boring notebooks. As a result, you may want to get your hands on unique or novelty notebooks. These paper notebooks have become extremely popular in recent times. Not only are they waterproof, but the primary purpose of it is to military use. These are cardholders to provide you record for one thought per card.
The covers of the specialty notebooks are designed specially by professional artists to match all your requirements. The notebooks are designed in such a way so that they can meet their everyday needs. You may get extra-stiff cardboard to make writing fun and easy.
Whatever use you have, you need to ensure that you get your hands on the right notebook for a better idea.