Technology
Things to Look for When Buying a 4G Mobile Phone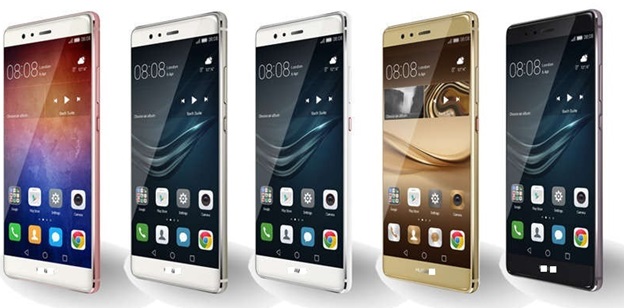 There is no dearth of mobile phones available in the market with diverse specifications and features. When planning to buy a mobile phone, it is recommended to buy a product that is technologically advanced and has all those features that are necessary for a modern-day mobile phone. Most of the mobile phones these days support 4G connectivity. These phones come with a lot of features but one feature that makes them stand apart from other options is fast connectivity. Let us discuss a few reasons why buying a 4G Mobile phone is a great idea.
4G Mobile-Reasons to Buy
Investing in a high-end 4G mobile that supports the 4G network offers a lot of benefits to the users, some of these benefits are as following,
Easy Access to High-Speed Data
Irrespective of the reason or purpose you are buying a mobile phone for, the option to access high-speed data is a great benefit,as it will make your life easier.
Noise-Free Voice Calls
Buying a 4G Mobile offers another advantage and that is making noise-free calls. The voice quality offered by 4G mobile phones cannot be matched by its erstwhile counterparts supporting 2G or 3G network.
Faster sending and receiving emails
If you are using your mobile phone for office use like sending and receiving emails of heavy files then a 4G mobile is of great help. You can also upload and send a lot of photos to your friends and family members through other applications.
Besides the benefits mentioned above, many other advantages can be enjoyed when investing in a good 4G Mobile phone. You will find a wide range of mobile phones at reputed platforms like Paytm and more. You will come across a lot of options and choose the one that gives you the best features. Some of the must-have features of a mobile phone are-
Storage- Look for a mobile phone that offers a minimum 32GB ROM with a flexi option to add more.
Latest Version of Android OS- Look for a phone that runs on the latest Android operating system.
Large Display- If you are looking for high picture quality, check out mobile phones that come with a large FHD screen. It also allows users with more space for working and viewing.
RAM- Mobile Phone with 3GB RAM will help you multi-task and will offer a smoother mobility experience.
Battery Backup- Look for mobile phones that have elongated battery life. You will come across options with 2,500 to 4,000mAh battery which is worth checking out. It will give you 18 hours of talk time along with hundreds of hours of standby time.
CPU-Ensure quick and smooth functioning with a phone that comes with Octa-Core processor.
Visit a renowned and remarkable platform like Paytm, etc. and choose a 4G Mobile phone that offers the best features.