Health
Relax While Working From Home By Taking Meditation Online With Glo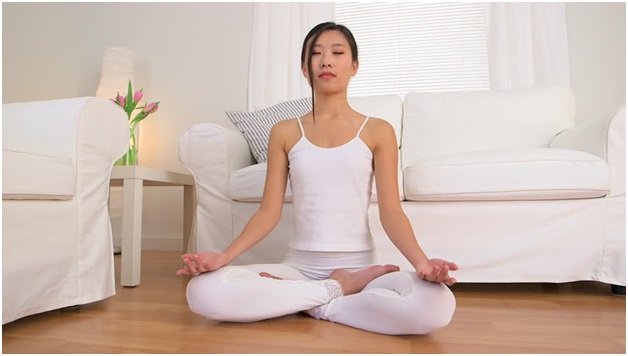 There are many benefits of working from home, such as setting your own schedule and being your own boss. However, it also takes a lot of self-discipline to work from home. While you need the willpower to get started on your work, you also need the willpower to step back and relax. It is easy to get caught up in your work and nearly miss your meditation class. This is why many work-from-home individuals are choosing meditation online with Glo.
Glo is a platform that offers meditation, yoga, mat Pilates and lecture classes online. The classes can be taken through the website or application. Glo was founded by two brothers who want to make yoga and meditation as accessible to as many people as possible. They believe that yoga and meditation can help others to unlock their true potential and live a happier life.
If you are someone who gets caught up in their work, you may want to check out the following benefits of taking meditation online with Glo.
Practice Meditation Around Your Schedule
There is no set time to sign in to Glo for a meditation class. You can sign in whenever you have a break in your schedule, or you can set an alarm that reminds you to take a break. The classes are downloaded to your device to take whenever you are available, so you can forget about rushing to the gym or studio for your meditation class.
Take Classes From Any Location
You can sign in and download the classes on any compatible device, which makes it easier to take meditation online from any location. If you are spending the day at home, use your Roku to take your classes in your living room. You can also use your Apple or Android device to take the classes on your porch or in your backyard.
The freedom that comes with Glo is not limited to your home or backyard. You can use your mobile device to take your classes in a location that relaxes you, such as a nearby beach or field. This is perfect if you need a change of scenery after working from home all day.
Choose From A Range of Classes
When taking meditation online with Glo, you have the opportunity to choose from a range of classes. If you are just starting out in meditation, Heart Mudra and Kindness Meditation are short classes for beginners. Are you experienced in meditation? You may enjoy the Finding Peace and Let It All Go classes. The best part is you can find a class that helps you relax when the stress of working from home gets to you.
There Are Several Instructors
It is important to take mediation online with an instructor who makes you feel comfortable and motivated. You can learn about the instructors through the Glo platform. You may even want to try several classes to get a feel of each instructor. The classes are recorded and uploaded to the platform, which makes it easier to find an instructor who is right for you.
Offers A Free Trial
Working from home often means budgeting, so you do not want to sign up for a class that does not work for you. Luckily, Glo offers a free 15-day trial to give you an idea of how the platform works. You can use that time to navigate the platform, learn about the instructors and take several classes. If you want to continue taking classes through Glo after your trial ends, a membership is only $18 a month.
You need to find time to relax when working from home, and you are sure to feel relaxed after taking meditation online with Glo.