Featured
How to make a great impression at your first job?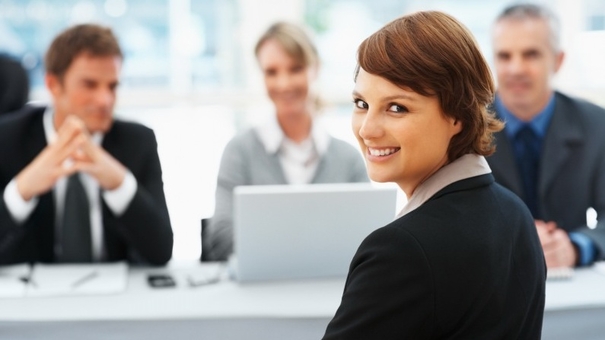 A hearty congrats at landing your very first job! Your perseverance has finally paid off. But this is still the beginning. You need to make a good impression and create great relationships with your co-workers. Your first day at work can be very stressful and overwhelming if you are not prepared for it. Here we have given you some tips which should help you in creating a great impression –
Dress well, get in early and stay late – You should ensure that you are always early. It makes a great impression if your coworkers and boss sees you already at work when they enter. Also do not run off the moment the clock chimes the end of the work day. It would look extremely bad if everyone else is still at their desk while you head out. Even if you have completed your work for the day, do not make that mistake. As far as your dressing goes, it is best to overdress than the other way around. As you get settled in your job, you would understand what is expected of you and you can accordingly adapt and create some positive attitude.
Be enterprising and mingle around – Most offices, you would be given a tour of the place on your first day. This is done so that you get to know your colleagues before you start. In case, this is not done, take some initiative and go around. Make sure that you introduce yourself to everyone.
Pose Questions – You need to be and look eager to gain knowledge and learn. Hence you need to also start contributing. A great way to show that you are interested is to ask questions that are thoughtful, sensible and related. You could always write down your queries in a pad which would only show how serious you are and not just feigning it.
Answer Questions – If this is not your first job then you would definitely be asked about your previous job. You should be able to talk and explain about the work history in a positive way. It's quite possible that the previous job wasn't something that you liked but you still should not make any kind of negative comments. You should also let it be known how excited you are about the current job and contribute towards the work.
Offer help – A smile and helping hand goes a long way towards making a good impression. You need to create a positive persona and the look of a relaxed person. If you get an opportunity, you need to offer help whenever you can. You ought to offer help not only to your boss but also the coworkers. You should not give the look of a person who wants to rise up by helping only the boss. You need to help your coworkers and be part of a team.
Creating a good impression is important; however you need to ensure that you do not give the impression of being desperate. You need to show a positive attitude and work towards common goals for the organization.