Food
BBQs2U Offers Informative Blogs On Weber BBQ Grills And Accessories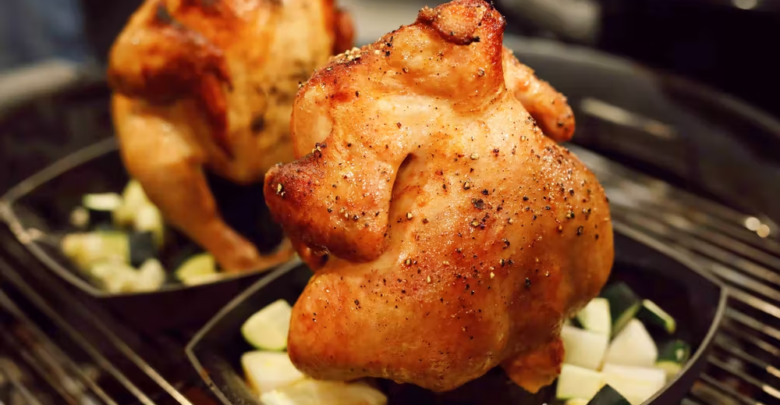 BBQs2U is one of the leading UK retailers that specialize in selling branded products such as Napoleon BBQ, Kamado Joe, and Ooni Pizza ovens. They have years of experience in selling BBQ products and offer the best advice when it comes to buying such products.
They are quite active on social media and post all updates about their products. Customers can even check out genuine reviews shared by users before making the purchasing decisions themselves. People on a budget can opt for the bundle deals offered by BBQs2U.
Customers interested in purchasing Weber BBQ products can check out Weber BBQ Product Reviews & Demos section on the BBQs2U blog. This will give customers a fair idea of what are the different Weber products and which would best suit their requirements.
Here people will get information about the Weber Gourmet system, a detailed comparison between various Weber series, demos, and reviews about the Weber Pizza Ovens.
The Weber brand sells various grill models such as:
Weber Performer Standard, Premium, and Deluxe Series
Weber Q Barbeque Series
Weber Spirit Barbeque Series
Weber Genesis Barbeque Series
The Weber Performer Premium series comes in at 57cm. Customers can either choose from the standard model or the GBS charcoal grill. These are kettle-style grills that come with a one-touch cleaning system, an in-built lid thermometer to monitor temperatures, and a high-capacity aluminium ash catcher.
The Standard and the Premium series are available only in black colour, whereas the deluxe model is available in black, copper, and green. Some key features of the Standard, Premium and Deluxe series include:
Tuck-away lid holders
Comes with side tables for making salads or other appetizers
Has a Gourmet BBQ System steel hinged cooking grate
It also comes with a weather-proof handle and heat shield
2 char-basket fuel holders
The Weber Q series is available in:
The Q1200 comes with an easy-to-read in-built thermometer to keep track of the food temperature. It also has fold-out side tables to place BBQ accessories. This portable grill is the perfect companion for road trips and camping
The Q2200 comes with a hood-mounted thermometer, push-button ignition, and a removable catch pan. It also comes with a glass-reinforced table to make delicious sauces or spices.
The Q3200 is the largest model in this series. It comes with a grate size of 393sq. inches made from enamelled cast iron. This is the only grill that can run both on propane and natural gas
The Weber Spirit Series is the perfect grill for people who want to learn gas grilling. With their one-touch ignition, customers can set the temperatures too high or low depending on their preferences. It comes in the below models:
Classic E-210
Classic E-220
Classic E-310
Classic E-320
Original E-210
Original E-310
Original E-320
Premium S-320
Premium E-330
Premium S-330
The Weber Genesis Series comes with 3 stainless steel burners and an electronic ignition system. It also has a Sear Station Boost Burner that allows customers to cook steaks in minutes. The various models customers can choose from include:
Genesis E-310
Genesis E-330
Genesis S-330
Customers looking for more information about BBQ products and accessories can follow the Twitter account of BBQs2U. Here they can get all the latest updates about the products sold by BBQs2U.