Home
What are the Benefits of Aluminum Deck Railing Kits?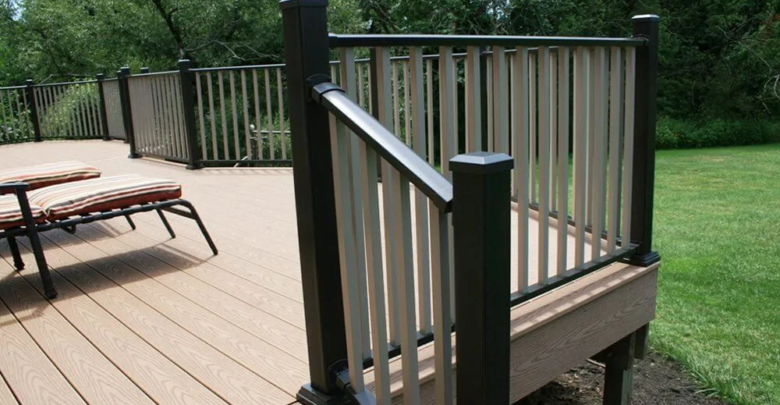 Aluminum railing is the most preferred railing for both contractors and homeowners. The aluminum railing kits are recognized and well known for easy installation. It is effortless to install as it does not require another person's help, just a one-person installation. The aluminum deck railing kits can be used for various commercial and residential applications like aluminum railing systems for balconies, decks, docks, walkways, stairs, boardwalks, porch, patios, and accessibility ramps.
It is essential to purchasing railings, whether a home or commercial building. Porches and decks are always a significant part of your home design. If you are in a confusion whether to purchase an aluminum railing kit or not, you have to get the complete information on these railings. Go through the whole article, and read the benefits listed below. You can surely get an idea and decide whether to purchase the aluminum railing kit or not.
What are the Benefits of Aluminum Railings Kits?
There are a lot of benefits if you opt for aluminum deck railing kits over other materials. You will surely see a lot of differences between aluminum and other materials. Look at the benefits:
Strength:
Aluminum does not have more weight; it is very lightweight and can be used in everyday consumer goods such as aluminum cans and aluminum foil. Some people have assumptions like aluminum is not that strong or sturdy, and it is ultimately a wrong assumption. It also has a versatile nature. To improve more strength of the material, manufacturers will always mix it with different materials. It has an excellent ratio in the form of strength-to-weight that makes the best choice for construction like railings, bridges, and high-rise buildings.
Lightweight:
The aluminum material is flexible and lightweight, which is beneficial for completing the work efficiently and conveniently. The installation of aluminum railing kits is relatively easy due to their lightweight nature. It is just a matter of one-person work; you also no need to waste money on hiring another person for installation. As the installation process is easy, the work can be completed quickly without taking a long time.
Style:
Aluminum railings are clean, versatile, and look so stylish. Aluminum railings are made in a wide variety of styles that are available for sale. The railing styles start from trendy and modern to old-fashioned and traditional. It is better to choose a model that has a powder coating because it offers more durability and a dependable style. There is a wide range of colors available in powder coating, and you can customize the colors. This way, it helps you choose the best one that satisfies your needs and requirements.
Low Maintenance:
If you are concerned about maintenance, you should opt for aluminum railings. These railings require less maintenance, they don't need paintings, and they will not get stained. The powder coating on the metal will protect from stains and secure the condition of the metal surface. Anyhow, you have to give a touch and clean it lightly at regular intervals of time by using a spray. Also, you can use the liquid form of water and detergent and take an old cloth to clean the railing.
Durability:
As aluminum railings are made of high quality, these can withstand for long years. No matter the weather, it can stay stable from snow, UV rays, rain, and ice, and it is resistant to rust, insect infestation, corrosion, decay, and more. So, an aluminum railing can stay stable and durable for decades without reducing its beauty.
Conclusion:
This article can help you get more information about aluminum railings. Make sure to consider every single point when purchasing a railing for the deck.