Business
Top 3 Highest Paying Jobs In India | Receptix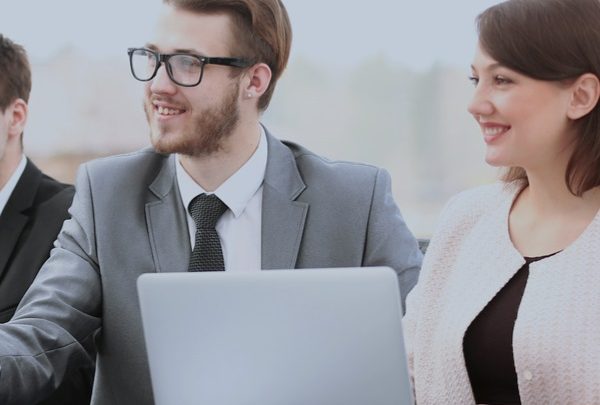 In all honesty, money is one of the major contributing factors when it comes to choosing a career or a job. That being said, salaries in each industry are always subject to an employee's experience, training, as well as knowledge. The higher you score in these domains, the better the salary you get. So when it comes to the "best job" it should consist of career growth, job security, as well as a good salary. But since we understand the importance of money, here is a list of the highest paying jobs in India:
Civil Services
By far the most reputed as well as lucrative jobs in India are in Civil services. These are not only one of the highest paying jobs in India for freshers but also one of the most prestigious and respectable careers. Working in civil services comes with its set of perks that go beyond a high salary. Moreover, job security is enviable in this line.
There are three significant classifications that can be chosen under civil services; Indian Administrative Services (IAS), Indian Foreign Services (IFS) and Indian Police Services (IPS). Thousands of aspirants appear for the civil services exams every year, and only a handful of them are selected. This job comes with significant power to implement and develop policies, maintain law and order, upliftment of society, and other administrative activities of the nation.
Also, click here to know IAS Officer Salary in India. 
Minimum Qualification:
For civil services, eligibility criteria are that the candidate should be a graduate in any stream and of course, should have cleared the UPSC exam.
Salary:
IAS, IFS as well as IPS Officers can earn somewhere between INR 56k to 2.5 Lakh per month. This pay does not include the HRA, TA, DA along with other perks.
Merchant Navy
Merchant Navy is a very challenging and demanding profession. As a result, officers get compensated accordingly on the monetary aspect. Since it is one of the highest paying jobs in India, Merchant Navy is an attractive career option for many. However, the entry-level positions are paid quite low almost as ground staff, but as you gain experience, the compensation is very rewarding.
One of the most attractive aspects of this job is that the compensation earned is tax-free.  Merchant Navy jobs have options like a cadet, radio officers, chief engineer, chef, radio officers, etc.
Minimum Qualification:
The minimum education required for the merchant navy is to complete class 12th with Mathematics, Chemistry & Physics. 
Salary:
The salary in Merchant Navy jobs ranges from INR 12k- 8 Lakh per month. 
Related Blogs: 
How to become a Pilot in India
Medical Profession
Some of the highest paying jobs in India are in the Medical field. Doctors can be found in every field of life, be it in clinics, hospitals, military, etc. Usually, doctors opt for private practice and make an enormous amount of money. However, private practice comes with a lot of responsibility as well as ownership. It means you are solely responsible for looking after each and every patient as well as maintaining the working of your clinic.
Moreover, doctors who work with public or private hospitals also draw a rewarding salary depending on their specializations. Many public and private hospitals hire a specialist and pay them generously because these specialists add value to their hospital brand.
Minimum Qualification:
Candidates need to pass 12th with biology and then clear medical exams for MBBS, BDS, MD, BAMS, etc as per their career path and specialization.
Salary:
In the case of Government Hospitals, doctors can earn a minimum of INR 25k per month. For private hospitals, the minimum pay is INR 35k per month. In addition, when it comes to private practice, there is no minimum or maximum earnings. There is no limit to what a doctor can earn in private practice. 
Author: Washija
Washija is a content specialist at Receptix. She has an MBA in Tourism and a passion for creating web content. She is an avid reader, a traveler, and a versatile writer. She has been writing on the topics of education, career advice, and related areas for the past 3 years.