Travel
Planning a Trip to Australia: The Ultimate Guide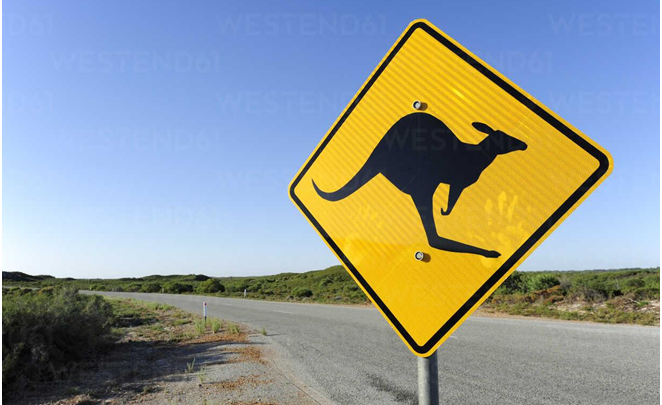 Are you thinking of planning a trip to Australia? If so, you've come to the right place! This guide will provide you with all the information you need to make your dream vacation a reality. From tips on where to stay and what to see, to information on getting around and currency conversion rates, we've got you covered. So sit back, relax, and let us help you plan the trip of a lifetime!
Decide What Places You Want to Visit
When it comes to planning a trip, there are a few things to keep in mind. First, you'll need to decide when you want to go. Australia is a large country with a wide range of climate conditions. The best time to visit will depend on where you want to go and what you want to see. For example, if you're interested in visiting the Great Barrier Reef for some diving, the best time to go is between June and August. If you're looking to experience Australian culture and history, then Sydney would be a great choice.
Book Tours and Activities in Advance
Once you've decided on your destination, it's time to start planning the fun stuff! Australia is home to a wide variety of activities and attractions, so it's important to book tours and tickets in advance. This will ensure that you don't miss out on anything and that you have everything planned before you leave. For example, if you're interested in seeing the Sydney Opera House, you'll need to book tickets well in advance as they often sell out quickly.
Get Your Visa and Travel Insurance
The next step is to make sure you have all the necessary documents for your trip. If you're a citizen of the United States, Canada, or the UK, you'll need to apply for a visa before you can enter Australia. The process is relatively simple and can be done online. Once you have your visa, it's important to purchase travel insurance. This will protect you in case of any unforeseen circumstances such as lost luggage or medical emergencies.
Enjoy the Nature and Wildlife
Australia is home to some of the most diverse and beautiful landscapes in the world. From the Great Barrier Reef to Uluru, there's something for everyone. If you're a nature lover, be sure to add some of these destinations to your list. You can also find plenty of opportunities to see Australian wildlife in its natural habitat. Whether you're spotting kangaroos in the wild or swimming with dolphins, you're sure to create some unforgettable memories.
Shop till You Drop
Australia is also home to a variety of unique shops and markets. If you love to shop, be sure to add some of these to your itinerary. From local art galleries to designer boutiques, you'll be spoilt for choice.
Try the Local Cuisine
One of the best parts about travelling is trying new food. Australia is no exception, with a wide range of unique and delicious dishes to try. Whether you're sampling traditional Aboriginal cuisine or indulging in a hearty pub meal, you're sure to find something to suit your taste.
Explore the Nightlife
Australia is known for its vibrant nightlife, so be sure to add some fun activities to your itinerary. Whether you're hitting the dance floor at a nightclub or enjoying a few drinks at a local bar, you're sure to have a great time. Don't forget to visit the best Sydney brothels, either, as this is a one-of-a-kind experience you'll never want to forget.
On top of that, check if there are any festivals or events around the time of your visit for an even more memorable experience.
Meet The Locals
One of the best ways to experience Australian culture is to meet the locals. Whether you're chatting with a barista or striking up a conversation with a stranger, you're sure to find some friendly faces. Don't be afraid to ask for recommendations on what to see and do – they'll be more than happy to help you out!
Conclusion
Australia is a huge country with plenty to see and do. By following this guide, you're sure to have an amazing trip. Just remember to plan ahead, book tours and tickets in advance, and purchase travel insurance. And most importantly, don't forget to enjoy yourself!