Travel
Live in These 5 Canadian Cities If You Love Outdoor Sports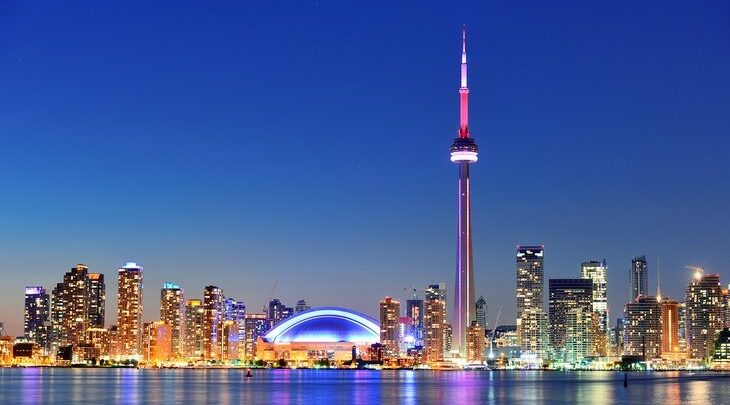 Canada is a country known for its natural beauty and diverse landscape, making it a haven for outdoor enthusiasts. From skiing and snowboarding to hiking and camping, there are plenty of outdoor activities to enjoy in Canada. If you are a lover of outdoor sports and looking to relocate, here are five Canadian cities that you should consider.
Vancouver, British Columbia
Located on the west coast of Canada, Vancouver is a city surrounded by mountains, forests, and ocean. It is a popular destination for skiing and snowboarding during the winter months, with several ski resorts located nearby, including Whistler Blackcomb, which hosted the 2010 Winter Olympics. In the summer, you can hike the famous Grouse Grind or take a bike ride along the seawall. Vancouver also has many parks, beaches, and lakes, making it a great city for water sports such as kayaking, paddleboarding, and sailing.
Banff, Alberta
Banff is a small town located in the Rocky Mountains of Alberta, known for its stunning natural scenery and world-class skiing. The town is surrounded by Banff National Park, which offers countless opportunities for hiking, camping, and wildlife viewing. During the winter, you can hit the slopes at one of the three ski resorts located nearby: Banff Ski Resort, Lake Louise Ski Resort, and Mount Norquay. In the summer, you can go rafting, horseback riding, or take a dip in one of the many hot springs. Trust us, you'll love one of the Banff homes for sale if you decide this is the place for you.
Canmore, Alberta
Located just outside of Banff National Park, Canmore is a smaller town known for its outdoor recreation opportunities. It is home to several world-class cross-country skiing and mountain biking trails, making it a popular destination for athletes and outdoor enthusiasts. Canmore is also located near several ski resorts, including Nakiska Ski Area and Fortress Mountain Resort. If you are a fan of climbing, you can test your skills on the nearby rock faces or take a mountaineering course.
Whistler, British Columbia
Whistler is a ski resort town located in the Coast Mountains of British Columbia, about a two-hour drive from Vancouver. It is one of the largest ski resorts in North America, with over 8,100 acres of skiable terrain. During the summer months, you can mountain bike, hike, and play golf on one of the four world-class courses located in the area. Whistler also has several lakes and beaches, making it a great destination for water sports such as kayaking and paddleboarding.
Halifax, Nova Scotia
Halifax is a coastal city located on the east coast of Canada, known for its vibrant culture and rich history. The city is surrounded by the Atlantic Ocean, making it a great destination for water sports such as surfing, kayaking, and sailing. Halifax also has several parks and trails, including the famous Halifax Harbourwalk, which offers stunning views of the waterfront. If you are a fan of winter sports, you can hit the slopes at Ski Martock, located just outside of the city.
Whether you enjoy skiing, hiking, or water sports, there is a Canadian city that caters to your outdoor interests. From the west coast to the east coast, Canada is a country full of natural beauty and diverse outdoor recreation opportunities. Consider relocating to one of these five Canadian cities if you are looking for a new home base to enjoy your favorite outdoor sports.