Home
Is this the chandelier of your dreams?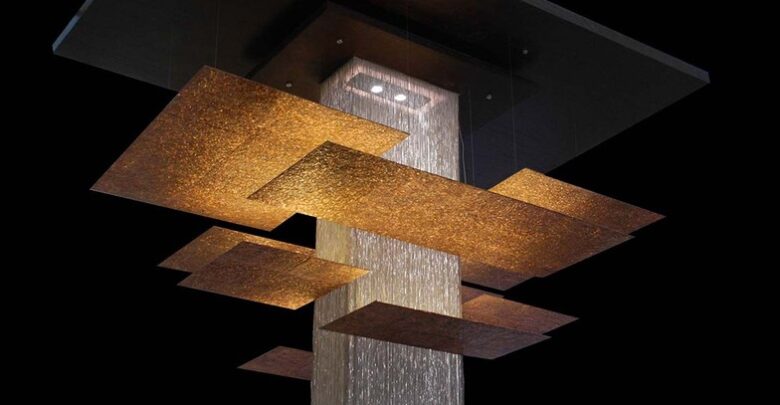 Have you always fancied chandeliers you see in advertisements and movies, but never buy because they won't fit in your home? If so, then you should be looking out for the modern chandeliers. Modern chandeliers are compatible with modern homes, in terms of design, utility and functionality.
Chandeliers are without doubt a luxury item in your lighting setup. Hence, this cannot be a purchase to take lightly. You must precisely evaluate the features and efficiency before making a final call. A chandelier has the potential to become the crown jewel of an interior. Thus, it must accentuate the pre-existing look, and not disrupt it. There are wide range of modern chandeliers, but the most popular and sophisticated looking one, is the spiral crystal raindrop chandelier. These chandeliers revisit every minute detail to fit the lighting arrangements of modern times.
Advantages of modern chandeliers over traditional ones
Let's start by addressing a primary level concern -dimensions. Most owners cringe at the thought of chandeliers, especially because of its dimensions. With compact modern homes, traditional chandeliers will probably take up the entire ceiling space. As a result you will have a chandelier for a ceiling -quite an uncomfortable situation. The Saint Mossi Modern K9 spiral crystal raindrop chandelier, is only 16 inches wide and 39 inches long. large enough to gather attention, but not too much to cause inconvenience.
The second major concern is lighting system. How was the lighting system in traditional chandeliers? Mostly tungsten bulbs, and at different segments and arms of the chandelier. This was partly because the traditional chandeliers were limited in its designs. As a result you would have a monstrous heat emission and gigantic energy consumption. Let's cut down both, with the modern chandeliers.
The modern spiral crystal raindrop chandelier, is designed such that it requires minimal lighting. At the base of the stainless steel structure of the K9 chandelier, you will get 5 GU10 LED bulbs, that throw a directional beam of light. Much like a spotlight, but almost 50 times more energy efficient. Around this beam of light, you have durable quality, fine crystals spiralling down, that will beautifully refract the beam of light.
With a modern efficient designing, the K9 raindrop chandelier saves up on energy consumption, and zero compromise on light distribution. This chandelier with its contemporary look and lighting arrangement, will prove a worthy inclusion to your interior. Needless to say, like every other modern light fixtures, you get the benefits of LED lights itself.
Aesthetic friendly designing
Next we see how the Saint Mossi raindrop chandelier fairs in terms of aesthetics. Well, obviously it's called modern not simply because of its functionality but because of its design as well. The K9 spiral crystal Raindrop chandelier is built on a stainless steel structure. The stainless look is a comprehensive modern look that complements almost any contemporary interior. Further, with the addition of crystals in a spiralling design has given it an abstract flow -which is commonly seen in most modern interiors.
In the age of online deliveries and Do-it-yourself installations, offline store shopping is almost redundant. However, when we hear of chandeliers -we are a bit taken aback by the thought of installation. Well, you need not worry with the Saint Mossi raindrop chandelier. This modern K9 chandelier is fairly easy to install and is readily available on e-commerce sites like Amazon for a prompt delivery.