Shopping
Matching Your Watch to Your Outfit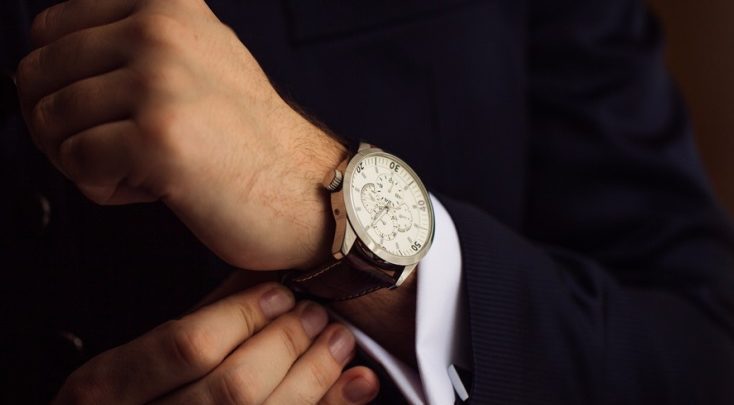 Ever imagined how it would be for a man wearing a tuxedo, formal shoes, carrying off an enviable personality, but wearing a casual, rubber band watch! Sounds awful, doesn't it?
Wearing a sports watch with a rubber band is an absolute disregard of the attire you are in. To be a proper fashion icon, you must pay equal attention to the watch you choose to match your dress. Gone are the times when a wristwatch was just a timepiece. It is a very basic fashion accessory today and a watch can make you look stunning or a fashion disaster. So, it is mandatory that we are extra careful about matching our watch to the attire. You can find a watch of any shape, colour, or brand through Ontime Coupon which allows 25% off on the product you choose.
Let us look at some of the rules you should follow in order to match your outfit with your grand Seiko.
Should you wear a digital or analogue watch with a casual or formal attire
This highly depends on how you carry it off, because the design and look of both kinds of watches are entirely different.The digital watches are built with a giant LED display which shows the time in numeric form. Their design is more of a casual design and more appropriate for informal parties. On the other hand, analogue watches are built with hands along with numbers in a circular or oblong format. Analog watches generally bear a more composed and proper look as compared to digital watches which are categorized by their athletic look. So analogue watches are considered best for formal events.
Leather complements leather
Yes, you can also select the best watch for your attire matching it to your shoes. Just like, you match your belt and shoes, choose a watch with a suitable wrist band accordingly. For instance, if you are wearing black leather shoes and belt, then it is better to match it up with a watch having a black coloured leather waistband. That will be a perfect way to accessorizing and make you look like the perfect gentleman. You can find some of the best leather watches from renowned brands at cheap prices through Ontime Coupon.
Metal matches metal
Other than the wristband, the metal case of the watch must also match your attire. The case can be of any and the finish of the watch case must be considered here. You mustchoose between matte, shiny, crystal studded finish. The case can be silver, gold, platinum and even titanium. So, make sure you are wearing the same colour belt with your outfit as the colour of your case. Metal casing in watches is fading out of the fashion world lately, therefore if you get it, don't forget to pair it with gold or silver accessories.
Heirloom watches can break all rules
Heirloom watches represent loyalty, and add charm to the person wearing it. This is the reason that heirloom watches are not subjected to the strict rules of matching outfit with watch. An heirloom watch does not shout out styles in latest trend, but family history and culture and vintage. So, you can confidently wear this watch with just any kind of outfit and look stylish however!
When in confusion match the colour of your shoes with your watch
If you are in among confusion but want to shock everyone with your style, then look at your shoes. While silver watches complement shoes in silver, blue and grey shades, golden watches go with tans, beiges, and browns.For animproved look, pick a watch which looks equivalent to your body. While a rough big watch might be a fashion rage now, it might not be perfect for you. Some of the best metallic watches can be found through Ontime Coupon that allow handsome discounts on your favourite metallic watches.