Home
How To Install A Bathtub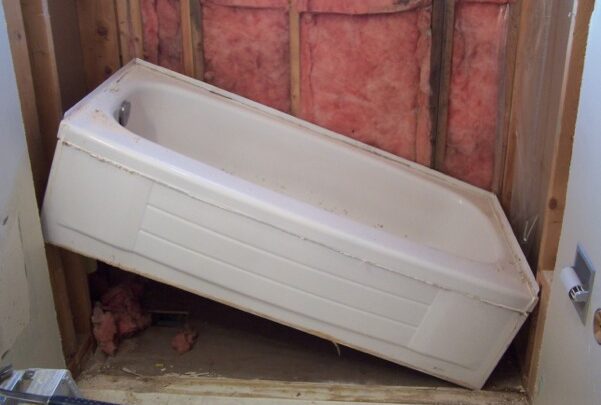 A hot bath in the tub crowns every good day and is sometimes the last lifeline against the stress of everyday life: Before you can relax in the warm water, you have to install the bathtub – these instructions will help you whether you are using a steel bathtub or a bathtub made of sanitary acrylic, regardless of whether the bathtub is to be mounted on feet or modern bathtub support. Practical tip: When buying a showers and tub, it is not only the shape and color that are decisive – especially when replacing "old with new," the dimensions are essential. Measure the mix in the bathroom carefully so that everything fits when you assemble the bathtub. These tasks are always identical when installing a bathtub:
turn off the water supply

Mount the bathtub on the support system (either feet or supports, see below)

Attach the overflow and waste fittings to the bathtub

Align the bathtub horizontally and fix it in place

Interrupt sound bridges to the masonry / tiled area (stick the tub profile tape on the side of the tub rim)

Then seal the joint to the wall with silicone

Connect the bathtub siphon to the drain pipe and check the seals

Connect the shower fitting and mount the showerhead

Mount the bathtub cladding

If necessary, tile the bathtub skirt and install the inspection flap
Install Bathtub On Bathtub Feet
To mount tub feet, the tub has to be turned upside down (place cardboard packaging underneath to protect against scratches!). First, rails are screwed onto the tub – follow the markings and manufacturer's instructions not to damage the tub (only use the screws supplied!). Now the tub feet are inserted into the rail and adjusted. The stands are usually individually height-adjustable so that the tub can later be easily aligned horizontally. This is particularly useful on very uneven floors! Now erect the bathtub, including the bathtub feet, and install the battub as described above, you can invite an expert like https://climatecontrolexperts.com/plumbing/ 
Install The Bathtub On The Bathtub Support
Today, tub supports are usually made of rigid foam. The stiff shells are more or less precisely adapted to the bathtub's shape and are installed as a whole (do not underestimate the space required for maneuvering in the bathroom!).