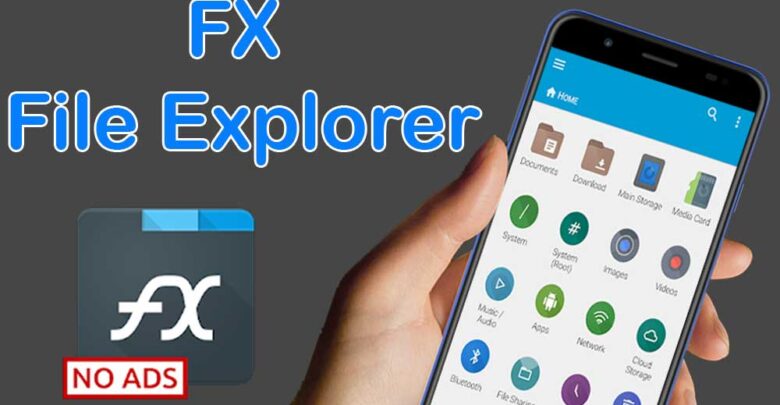 Do you like the way your Android mobile or the tablet view your files? or do you like the way which you can organize your files in the computer? I am very sure that you may love the way how your computer provides opportunities for you to organize your files in the computer. Now you can organize each and every file in your mobile and the tablet just same as in your computer. The wonderful app that helps you in this aspect is the app FX File Explorer.
FX File explorer is good for both Android phones and Android TV devices. Because they have separate version developed for Android TV boxes with work easily using TV remote. Many TV box file explorer are not good or easy to use with TV remote. You can install this awesome Android TV file explorer using Google Play Store for free. If not are unable to install this app from play store you can try using play store alternatives for Android TV like Filelinked or Aptoide TV.
Filelinked and Aptoide TV are like AC Market and Aptoide. Those app stores allow to install any Android app or game you like for free.
About the app FX File Explorer
This is a nice app that helps you to organize your files in the Android mobile or in the tablet in a nice and a tidy way. The managing and using the files and apps in your device makes very easy with this tool. The home of the app shows all the files stored in your Android in a cool way. No need to roam here and there inside your device to find the file you need. Thanks to this app FX File Explorer finding a file you need is made much easier than your original. 
The sharing of the files is also very easy and simple through this app. You can share your files easily with another device including your computer.  Same as in your computer here there are some options like delete, copy, paste, rename and etc. Can access to your files in the Android mobile or tablet or even the files in your personal computer very easily.
Through this amazing app you can open many files of various formats. Usually, we can't open zip files in our mobiles if we do not have a separate zip file extractor. But if you have this FX File Explorer with you, you can open the zip files also very easily.
The home screen of the app shows you all sort of files in your mobile categorizing in to various types like images, videos, downloads, apps and so on. You can open many windows at a time and can have the split-window view also. You can take a look at the total storage space of the separate folders and the remain space also.
If you also like to manage the apps in a very clean and a tidy manner then sure you must have this tool in your Android too. The app is very safe to use and it does not track your private data. And another feature that you may love is that there are no advertisements displaying here. So, can take the service from the app very calmly. Hurry and have this nice tool with you now and experience the happiness of making your Android look clean and tidy.
This file explorer can't remove junks automatically. If you want remove junks like cache files, downloaded files like apk, residuals from updates, and etc. you can use Clean Master, AVG cleaner or NOX cleaner. All those applications are completely free.