Business
A complete guide for buying double sided adhesive tape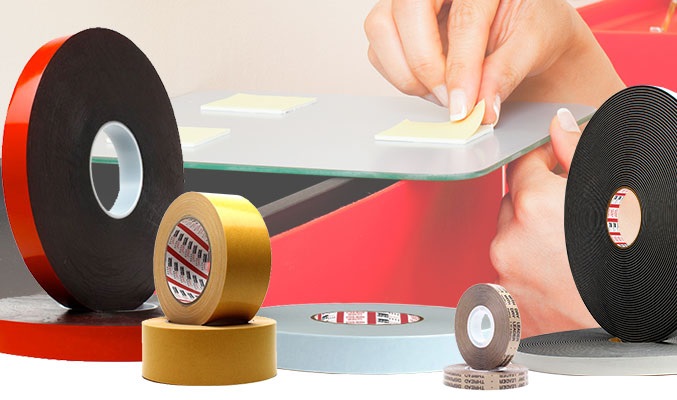 Double sided adhesive tape, also known as double-coated tape or the double-faced tape is manufactured by applying a thin layer of adhesive to each side of a carrier substrate material. They are widely used by a vast array of industries for various industrial applications including holding, bonding, splicing, mounting, and packaging. The double sided adhesive tapes are one of the most commonly used tapes to stick two surfaces together; typically in a way that is not visible on the end product. This is because the double sided adhesive tapes are installed 'in-between' rather than 'overlapping upon' in use. This specific application will provide a neat look and better craftsmanship.
How is double sided adhesive tape used?
Though the double sided adhesive tapes are not versatile, it has several professional uses that are far beyond mounting. Here are the major applications of double sided tapes:
House wrap and Vapor barrier seaming: By using double sided tapes to overlap house wraps will not allow water to migrate behind it. To reduce labor work, use a high performance double sided adhesive tape to attach vapor barriers to walls in crawlspaces instead of using screws.
Acoustics and sound: Sound becomes a big issue when there are more buildings. Double sided adhesive tapes are often used in manufacturing to attach the foam to wall panels or flooring underlayment.
Graphics Arts & Signage: When it comes to bonding, the double sided adhesive tapes are the right choice for this industry. Choose the one that is well suited for the intended purpose from a variety of adhesion levels based on what you need to stick together.
Convention or expo events: in case of events or exhibitions, they lay down a temporary carpet. This is where they use special double sided carpet adhesive tape which is removable after the event or the trade show and leaves no residue. When holding and securing carpets in place for trade shows or major events, double sided adhesive tapes comes to the rescue. These tapes typically feature a medium adhesion and tack, which will allow you to remove the tape without any residue.
Splicing and Tabbing: For paper corrugators and paper mills, double sided tapes are paramount to virtually every core- starting, splicing or tabbing requirement.
Which double sided tape is best?
Depending on the application, you can choose the best double sided tape from the following:
Foam type double sided tape: The foam type double sided tapes are composed of open or closed cells. They are coated with acrylic adhesive on both sides. They find its application to be best in gasket applications, mounting purposes, sound dampening, and even thermal purposes. They are resistant to a wide range of temperature applications.
Cotton (cloth) tapes: These tapes have a heavy adhesive coating which is ideal for irregular and dissimilar surface applications. They are widely used because of their easy unwinding capability.
Paper tapes: They are hand tearable with rubber adhesive coating on both sides. They are generally used for general purpose bonding applications and where temporary holds are required.
Thus, from the above-mentioned double sided adhesive tapes, choose the best one that suits the intended purpose well.