Home
A Comparative Study Between Vinyl Flooring and Hardwood Flooring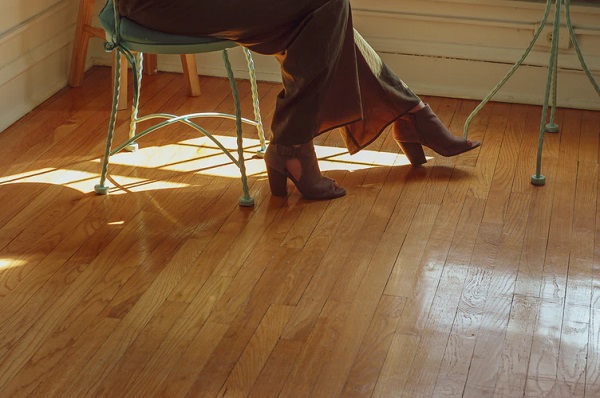 Hardwood flooring is an organic but an expensive flooring option that had durability. Vinyl flooring is way cheaper in comparison to hardwood flooring, but the durability of vinyl flooring is lower than hardwood flooring. Vinyl flooring is a synthesized alternative. People mostly prefer the hardwood flooring because of the durability and resale value it offers. Although, there is a notable difference in the price and other aspects of both the flooring options, but both of them have their pros and cons. This post comprises of a comparative study between hardwood flooring and vinyl flooring based on some very important aspects: 
Hardwood flooring is composed of organic hardwood extracted from the lumber which is harvested in the forest regions. The price of the wood is dependent on the tree. 
Vinyl flooring is composed of vinyl sheets which is a synthesized product extracted from chemicals, including petroleum and can be made in different finishes like natural wood.  
Hardwood flooring is long-lasting and it can endure for generations with proper maintenance. It depends on the treatment and kind of wood, that the flooring will be damage resistant or not. Vinyl flooring installation is cheaper in comparison to hardwood flooring, but the durability of vinyl flooring is very low. 
The durability of vinyl flooring largely depends on the protective coating it has. However, if it is worn once there are chances of the worn flooring getting replaced. The price of hardwood flooring is comparatively higher than vinyl. Since hardwood is a natural material it is more vulnerable to warping, staining, colour fading, etc. 
Both vinyl and hardwood flooring are very easy to be installed. Both of them have their installation process which differs from each other. For the installation of hardwood flooring, there is a need for nailing, drilling baseboard cutting, stapling, etc. 
These are some significant aspects of both solid hardwood flooring and vinyl floors that have been compared above in this post. Parquet wood flooring, which is a kind of wooden flooring is a great option to opt for as it adds a lot of charm to the area around. By going through this comparative study of both, you can surely form a rigid decision about what kind of flooring you want to use in your home.